Harvard Suites - Preselling Condominium
Premium project of Ascott Resources & Dev Corp in Malate Manila Metro Manila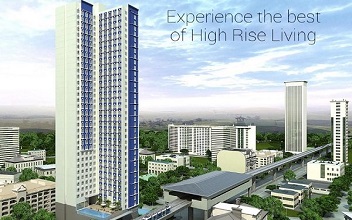 Project Type : Condominium
Listing Type : Preselling
Developer Name : Ascott Resources & Dev Corp
Units : Residential Type Unit,Condotel Type Unit and Dormitel Type Unit
Price: ₱ 3,500,000 & Up
Address : Taft Avenue, Malate, Manila
Location : Manila , Metro Manila PH Harvard Suites Ascott Resources & Dev Corp Harvard Suites Harvard Suites Ascott Resources & Dev Corp Harvard Suites Manila
https://harvardsuitescondos.phproperty.com
The Harvard Suites Taft is a residential development project known as a Condormitel (Condo + Dormitory + Hotel) which is rising in Taft Avenue, Malate, Manila, near Quirino Avenue. It is a mixed-use development where investors could make an endless investment by renting out their purchased unit to prospective tenants without the homeowners having to lift a finger. This innovative residential development is a project of Ascott Resources & Development Corporation, one of the country's innovative real estate developers.

Mostly designed to cater to students studying in nearby schools and for young professionals working or pursuing their master or doctoral degrees, the Harvard Suites Manila is the best place to live in. This condormitel is just a spit away from Manila's iconic schools (like the De La Salle University Taft, De La Salle College of St. Benilde Taft, Arellano University Law School, University of the Philippines Manila, and St. Paul College Manila, among others). With lots of top-caliber schools to choose from which are located near each other, students will have the best choice of looking for a home right next to where they study.

The Harvard Suites offer 3 types of units for sale (the 4-bed Dormitory Type Unit, Condotel Unit, and the Residential Unit) so you can have the choice where to invest your precious money. Most units come with an average floor area of 21sqm and are fully-furnished (the Residential Units are semi-furnished). One of the best things about this investment is its flexible use. You can either rent out the condo unit for young professionals, expats, and young couples for short or long-term use. The dormitory is conducive for students and young professionals alike, while the residential unit can be managed as a hotel with guests staying for a short period of time, just like in a hotel. Whatever you choose for an investment, you are assured of stable income even if you are still paying for the unit.

The Harvard Suites, like its namesake school in the United States, is the ultimate site for enhancing a career in the academic world and other worthy endeavors that need a quite and calm environment. Even the condomitel's location is just perfect for students wanting to seek a place where they can study, play, and be entertained during their free time. The old Manila still attracts quiet a number of tourists for its magnificent attractions and entertainment centers, aside from the several schools that surround the condormitel. The Harvard Suites Taft Manila definitely suits everyone's taste!
Harvard Suites Ascott Resources & Dev Corp For Sale Price List

| Unit Name | Project Name | Developer | Price (₱) | Location |
| --- | --- | --- | --- | --- |
| Condotel Type Unit | Harvard Suites | Ascott Resources & Dev Corp | 3,519,600 | Manila, Metro Manila |
| Dormitel Type Unit | Harvard Suites | Ascott Resources & Dev Corp | 3,637,830 | Manila, Metro Manila |
| Residential Type Unit | Harvard Suites | Ascott Resources & Dev Corp | 3,785,670 | Manila, Metro Manila |