Breezewoods Gentri Homes - Preselling House & Lot
Premium project of Breeze Woods Development Corp in Pasong Kawayan General Trias Cavite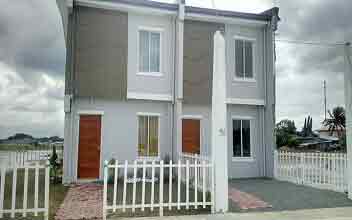 Project Type : House & Lot
Listing Type : Preselling
Developer Name : Breeze Woods Development Corp
Units : House & Lot
Price: ₱ 1,800,000 & Up
Address : Pasong Kawayan 2
Location : General Trias , Cavite PH Breezewoods Gentri Homes Breeze Woods Development Corp Breezewoods Gentri Homes Breezewoods Gentri Homes Breeze Woods Development Corp Breezewoods Gentri Homes General Trias
https://www.breezewoodsgentrihomes.com
The BreezeWoods Gentri Homes are residential units located at Pasong Kawayan 2, General Trias, Cavite. The lot areas range from 50 sq m to 75 sq m. the price range of these residential units starts at Php 1.1 Million to Php 1.3 Million. The Breeze Woods Gentri Homes are controlled and managed by the Breeze Woods Development Corporation. Admire the beauty of the Cavite Province right from your bedroom window. It is located in an area which is rich in history over the years.
This area has witnessed the Philippine revolution against Spain in the year 1896. These homes have revolutionized the way of living of the residents in the area. From the Cavite Coastal Road, it takes just a 50-minute ride to reach these residential homes. It is also close to the business center of Makati, the Osmena Highway and the Pan Philippine Highway. It is close to some of the top schools in the vicinity, hospitals, shopping centers, mega malls, restaurants offering fine dining, cinema theatres, retail shops, parks, Government offices and establishments and several other places as well.
There are twenty-four hours services of security and maintenance at all hours of the day and night. The amenities and facilities provided here are suitable for moderate modern living lifestyle. the Breeze Woods Development Corporation is one of the top real estate developers in the country with more than two decades of experiences in the development of properties.

Popular Links
Breezewoods Gentri Homes
Breezewoods Gentri Homes Location
Breezewoods Gentri Homes For Rental Units
Breezewoods Gentri Homes Resale Units
Breezewoods Gentri Homes Pre-Selling Units
Breezewoods Gentri Homes Amenities
Breezewoods Gentri Homes Price
Breezewoods Gentri Homes Contact