Calmar Bay Homes - Preselling House & Lot
Premium project of Calmar Land in San Isidro Bay Calamba Laguna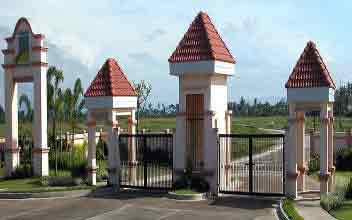 Project Type : House & Lot
Listing Type : Preselling
Developer Name : Calmar Land
Units : House & Lot
Price: ₱ 1,995,600 & Up
Address : Brgy. San Isidro Bay,
Location : Calamba , Laguna PH Calmar Bay Homes Calmar Land Calmar Bay Homes Calmar Bay Homes Calmar Land Calmar Bay Homes Calamba
https://calmarbayhomes.buycalmarland.com/
Home by the bay, it is really exciting and fun! The Calmar Bay Homes is truly calm and pristine; this residential development along near the shores of Laguna de Bay is an absolute recluse away from the buzz of the urban zone. The property is composed of 10 hectares of flat land amid the elegance off the majestic bay styled in Contemporary American architecture offering classic and modern homes. This Calmar Land (one of the largest property developers in CALABARZON) residential development is a house and lot or lot only package serving middle income families who want upgrade and distinct living environment.
Calmar Bay Homes is located in Brgy. San Isidro, Bay (pronounced as Bah-eh), Laguna. This location is just meters away from the National Highway and only 6km from Los Baños, Laguna, where UPLB (University of the Philippines Los Baños) is situated. Two mountain ranges are clearly seen within this site, the lovely Mt. Makiling to the southwest and the mystical Mt. Banahaw to the southeast. The house unit models are some of the industry's most treasured home designs but with reasonable price tag. House models come in elegant 2-storey (except the bungalow model) and has 7 models to choose from.
The Calmar Bay Homes is bigger than life as it is more than a home but a sanctuary that nestles the family with its wonderful amenities promoting the best in active living. The vibrancy and liveliness it entails together with total relaxation, convenience and comfort of a secluded haven amidst its modernity, secured a better place that anyone could ever dream of. Succumb to the efficacy of natural environment but near with all the life's basic necessities offered by this illustrious abode.
Popular Links
Calmar Bay Homes
Calmar Bay Homes Location
Calmar Bay Homes For Rental Units
Calmar Bay Homes Resale Units
Calmar Bay Homes Pre-Selling Units
Calmar Bay Homes Showroom
Calmar Bay Homes Amenities
Calmar Bay Homes Price
Calmar Bay Homes Contact
Calmar Bay Homes Calmar Land For Sale Price List

| Unit Name | Project Name | Developer | Price (₱) | Location |
| --- | --- | --- | --- | --- |
| Maureen (Bungalow) | Calmar Bay Homes | Calmar Land | 1,995,600 | Calamba, Laguna |
| Ysabelle | Calmar Bay Homes | Calmar Land | 2,188,500 | Calamba, Laguna |
| Bella (Single Attached) | Calmar Bay Homes | Calmar Land | 2,579,200 | Calamba, Laguna |
| Geia (Bungalow) | Calmar Bay Homes | Calmar Land | 2,657,500 | Calamba, Laguna |
| Clara (Single Attached) | Calmar Bay Homes | Calmar Land | 2,744,500 | Calamba, Laguna |
| Fiona (Bungalow) | Calmar Bay Homes | Calmar Land | 2,854,000 | Calamba, Laguna |
| Astana (Single Attached) | Calmar Bay Homes | Calmar Land | 3,355,000 | Calamba, Laguna |