Istana Lovina - Preselling House & Lot
Premium project of Calmar Land in Bay Calamba Laguna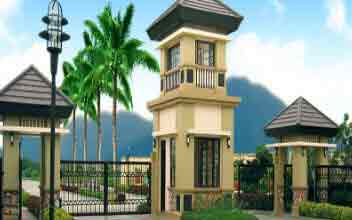 Project Type : House & Lot
Listing Type : Preselling
Developer Name : Calmar Land
Units : House & Lot
Price: ₱ 2,625,500 & Up
Address : Brgy. Puypuy, Bay Laguna
Location : Calamba , Laguna PH Istana Lovina Calmar Land Istana Lovina Istana Lovina Calmar Land Istana Lovina Calamba
https://istanalovina.buycalmarland.com
Having all the essentials at your arms' reach and still live harmoniously with nature but all on its modernity and glory, succumb to the finest residential community on the countryside with the Istana Lovina Bay, a 5-Star haven with a medium price tag. Set in a place so close to the Makiling Forest Reserve on its southwest backdrop while also being nears the shore of Laguna de Bay, witness nature at its finest forms! Love to live with them every day, be inspired with its grandeur and splendor!
The Istana Lovina Bay is an impressive display of man's love affair with nature and lives with it, as only Calmar Land could interpret and delivers. This Contemporary American inspired residential project is situated in Brgy. Puypuy, Bay (pronounced Bah-eh), Laguna. The site boasts of first class amenities and features that any other developments in the region do not have, had placed the project on investors' first priority list. The project has different house models offered that are designed and created with the best craftsmanship. Every detail is precise and conforms to plan.
Istana Lovina Bay is lovely in every sense. Its proximity to everything the family needs says it all! The site is only a few kilometers away from Los Baños (where UPLB is based) and less than an hour away from Metro Manila via SLEX to the north. The Makati CBD is a mere one-hour drive also via SLEX. Though the immediate locality of the project is engulfed with trees and vegetation, schools, hospitals, restaurants, fast food chains, convenient stores, shopping and entertainment centers, government offices and other favorite destinations are just nearby.
Popular Links
Istana Lovina
Istana Lovina Location
Istana Lovina For Rental Units
Istana Lovina Resale Units
Istana Lovina Pre-Selling Units
Istana Lovina Showroom
Istana Lovina Amenities
Istana Lovina Price
Istana Lovina Contact
Istana Lovina Calmar Land For Sale Price List

| Unit Name | Project Name | Developer | Price (₱) | Location |
| --- | --- | --- | --- | --- |
| Belize (Inner unit) | Istana Lovina | Calmar Land | 2,625,500 | Calamba, Laguna |
| Geia (Bungalow) | Istana Lovina | Calmar Land | 3,009,500 | Calamba, Laguna |
| Clara ( Single Attached) | Istana Lovina | Calmar Land | 3,074,500 | Calamba, Laguna |
| Astana (Single Attached) | Istana Lovina | Calmar Land | 4,149,600 | Calamba, Laguna |
| Astoria (Single Attached) | Istana Lovina | Calmar Land | 4,737,600 | Calamba, Laguna |
| Gazelle (Single Attached) | Istana Lovina | Calmar Land | 4,802,000 | Calamba, Laguna |