Cameron Residences - Preselling Condominium
Premium project of DMCI in Bernardo Street Quezon City Metro Manila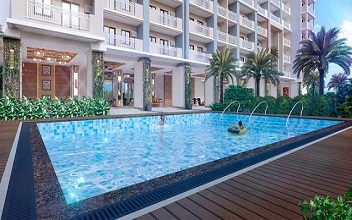 Project Type : Condominium
Listing Type : Preselling
Developer Name : DMCI
Units : 1Br, 2BR and 3BR.
Price: ₱ 3,400,000 & Up
Address : Along Bernardo Street, Roosevelt Avenue, Quezon City.
Location : Quezon City , Metro Manila PH Cameron Residences DMCI Cameron Residences Cameron Residences DMCI Cameron Residences Quezon City
https://www.cameronresidencesdmci.com/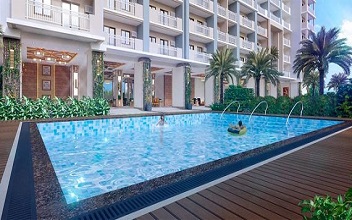 Along Bernardo Street, Roosevelt Avenue, Quezon City.

,

Bernardo Street in Quezon City

,

Metro Manila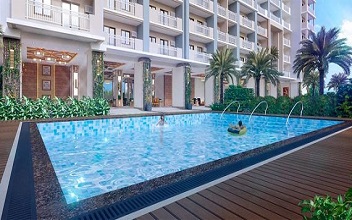 Along Bernardo Street, Roosevelt Avenue, Quezon City.

,

Bernardo Street in Quezon City

,

Metro Manila
The Cameron Residences in Quezon City is located near Cubao, Eastwood City, and the newly developed Triangle Park. The World Bank described Triangle Park as "the center of gravity of commercial developments in Metro Manila in the coming years". Owning a piece of Cameron will definitely put you on the receiving end of so many benefits of being too close to the Triangle Park, financially and economically speaking. Moreover, the Cameron Residences is DMCI Homes' newest residential condo development for sale or for lease in this part of Quezon City.
This resort-themed condo development along Bernardo Street near Roosevelt Avenue in Quezon City is a single tower high-rise condo community that carries the development brand of DMCI as well as the company's proprietary Lumiventt Design Technology (LDT). This engineering technique is a DMCI innovation for more than a decade and is still effective in current settings. Moreover, the Cameron Residences is considered one of the safest vertical residential communities that are ever erected in this part of Quezon City. Some of the most notable building features of the Cameron include: a fire alarm and sprinkler system in all areas (including each unit), fire cabinets, fire exits, landscaped atriums, mailbox area, parking spaces, passenger elevators, grand reception lobby, intercom system, provision for CCTV, provision for cable television, provision for phone line, 24/7 security, and so much more!
The Cameron Residences offers the best units ever assembled in a single tower residential development in the heart of Quezon City. With some of the finest and distinct recreational amenities and facilities integrated with these residential units, the Cameron makes it more relaxing and convenient to live in. For more dynamic urbanites, living on this kind of environment, with the entire natural ambiance and the serenity of the place, despite its location in a metropolitan atmosphere, the Cameron Residences Quezon City is a rare find.
The Cameron Residences DMCI Homes let you live every day as seems you and the family are on vacation. No need to wait for the weekend to arrive just to have a family bonding. Your home will be your intimate venue to have the family enjoys the perks of the outside world. It is also important to put your precious money into this low-risk investment where you can both have the chance to own a valuable home in Quezon City or have a long-term investment while you live a life of ease and confidence.
Cameron Residences DMCI For Sale Price List

| Unit Name | Project Name | Developer | Price (₱) | Location |
| --- | --- | --- | --- | --- |
| 1 Bedroom | Cameron Residences | DMCI | 3,400,000 | Bernardo Street in Quezon City, Metro Manila |
| 2 Bedroom | Cameron Residences | DMCI | 5,000,000 | Bernardo Street in Quezon City, Metro Manila |
| 3 Bedroom | Cameron Residences | DMCI | 7,640,000 | Bernardo Street in Quezon City, Metro Manila |