68 Roces - Ready For Occupancy Townhouse
Premium project of Eton Properties in Obrero Quezon City Metro Manila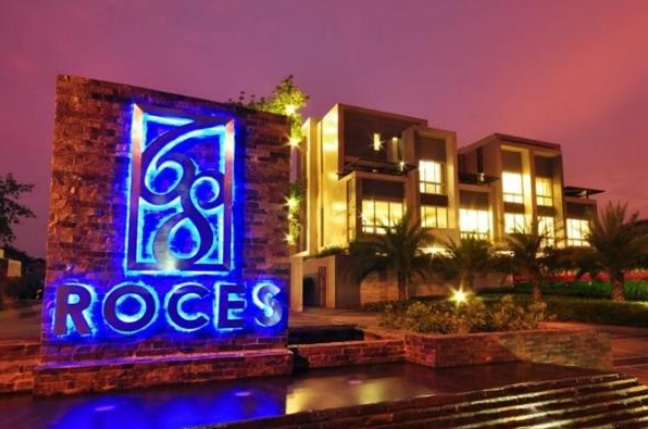 Project Type : Townhouse
Listing Type : Ready For Occupancy
Developer Name : Eton Properties
Units : Townhouse, 3 BR, 4 BR
Price: ₱ 20,296,000 & Up
Address : Roces Avenue, Quezon City
Location : Quezon City , Metro Manila PH 68 Roces Eton Properties 68 Roces 68 Roces Eton Properties 68 Roces Quezon City
https://68roces.phproperty.com/
A modern, master planned community awaits you in the heart of the largest city in the metro - Quezon City along Roces Avenue in Brgy. Obrero. ETON Properties' landmark is 68 Roces, a 3.3 hectare gated township where everything you need is just a few minutes away. This is one of ETON Properties' premier developments with a convenient, strategic location. Modern, cozy plus topnotch facilities and amenities for sports and recreation for residents are what set it apart from the other residential developments here.

Choices for a townhouse include: 3 bedroom mid-unit, a 3 bedroom corner unit, a 4 bedroom mid-unit and a 4 bedroom corner unit ranging from 158 sq. m to 238 sq. m in gross floor areas. Space planning is cost-efficient, with clean and sleek lines and subdued elegant touches of Asian contemporary themes. These homes will be perfect for those families with 3-5 members or even with extended family members. The place has everything in it including a garden, utility and laundry areas plus a 2-car garage. This really makes it comfortable for a medium-sized family.

This portion of the city has the best educational institutions and hospitals, hospitals, major government corporations and private companies, the biggest TV networks, the premier shopping malls, nature parks, restaurants and entertainment centers. After all, Quezon City is not called the "City of Stars" for nothing and one of the richest cities in the metro, too.

When you'd rather retreat to your own sanctuary at the end of the day, do it here at 68 Roces. No need to endure the traffic as it is along the major thoroughfares where transport is not a problem. It is even close to other major cities so it is accessible and easily reached to keep you in touch with your friends and relatives.


Popular Links
68 Roces
68 Roces Location
68 Roces Rental Units
68 Roces Resale Units
68 Roces Pre-Selling Units
68 Roces Showroom
68 Roces Amenities
68 Roces Price
68 Roces Contact
68 Roces Eton Properties For Sale Price List

| Unit Name | Project Name | Developer | Price (₱) | Location |
| --- | --- | --- | --- | --- |
| Townhouse | 68 Roces | Eton Properties | 20,296,000 | Obrero in Quezon City, Metro Manila |
| 3 Bedroom Middle Unit | 68 Roces | Eton Properties | 20,484,000 | Obrero in Quezon City, Metro Manila |
| 4 Bedroom Middle Unit | 68 Roces | Eton Properties | 24,593,000 | Obrero in Quezon City, Metro Manila |
| 3 Bedroom Corner Unit | 68 Roces | Eton Properties | 26,809,000 | Obrero in Quezon City, Metro Manila |
| 4 Bedroom Corner Unit | 68 Roces | Eton Properties | 30,464,000 | Obrero in Quezon City, Metro Manila |