Solviento Villas - Preselling House & Lot
Premium project of Geo Estate Development in Molino Bacoor Cavite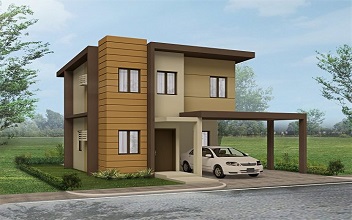 Project Type : House & Lot
Listing Type : Preselling
Developer Name : Geo Estate Development
Units : House and Lot
Price: ₱ 4,500,000 & Up
Address : Molino Boulevard, City of Bacoor, Cavite.
Location : Bacoor , Cavite PH Solviento Villas Geo Estate Development Solviento Villas Solviento Villas Geo Estate Development Solviento Villas Bacoor
https://www.solvientovillas.com/
At The Solviento Villas Bacoor, your home is really where your heart is! This splendid house & lot community offering of GeoEstate Development Corp. (GDC) is one of the company's most precious residential developments. GDC is being led by pioneering Philippine real estate icon in the person of Mr. Francisco H. Licuanan, supported by Ms. Miriam Katigbak, who was both executives of Ayala Land a few years back. With experience from the country's biggest and strongest real estate developer, GDC is headed towards more successful ventures with its investors.
As the Solviento Villas Bacoor is soaring high with its intimate design features, a location that is the envy of more unsatisfied homeowners of other residential developments in Cavite, and more affordable price per house unit, the Solviento is the home for you. This amazing house and lot community offer some of the biggest floor and lot areas in the Southern Tagalog region. The project sits on 17-hectare Solviento Township in the outskirts of Bacoor City. The township is a mixed-use community offering its own commercial and retail areas, a university of its own, a lot more security from natural and man-made occurrences.
The Solviento Villas Bacoor sits along Molino Boulevard, also known as the Bacoor Boulevard where everything and anything is easily accessible. The presence of some of Cavite's main thoroughfares and avenues let you live in a place where you can access Metro Manila easily (just 15km to the north); especially Makati, Taguig, and the metro's main central business districts. Furthermore, the other destinations in Cavite province, and even farther to Laguna, the Quezon Province, and Bicol Region are made more accessible when you are nestled at Solviento Villas Bacoor!
Solviento Villas Geo Estate Development For Sale Price List

| Unit Name | Project Name | Developer | Price (₱) | Location |
| --- | --- | --- | --- | --- |
| Serena - Single Detached | Solviento Villas | Geo Estate Development | 4,525,000 | Bacoor, Cavite |
| Leona - Single Detached | Solviento Villas | Geo Estate Development | 4,785,000 | Bacoor, Cavite |
| Verna - Single Detached | Solviento Villas | Geo Estate Development | 5,241,000 | Bacoor, Cavite |
| Sophia - Single Detached | Solviento Villas | Geo Estate Development | 5,409,000 | Bacoor, Cavite |
| Viola - Single Detached | Solviento Villas | Geo Estate Development | 7,343,000 | Bacoor, Cavite |