Golden Horizon - Ready For Occupancy House & Lot
Premium project of HG III Construction & Dev Corp in Perez Trece Martires Cavite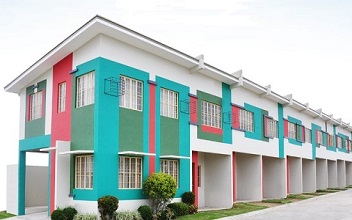 Project Type : House & Lot
Listing Type : Ready For Occupancy
Developer Name : HG III Construction & Dev Corp
Units : House and Lot
Price: ₱ 1,318,590 & Up
Address : Brgy Hugo Perez Rd, Perez, Trece Martires, Cavite.
Location : Trece Martires , Cavite PH Golden Horizon HG III Construction & Dev Corp Golden Horizon Golden Horizon HG III Construction & Dev Corp Golden Horizon Trece Martires
https://www.goldenhorizoncavite.com/
The Golden Horizon Trece Martires Cavite is an all-in-one community where you can find a school, church, wet & dry markets, and a soon-to-rise commercial complex and a transport hub all located inside the development. Made realized by HG-III Construction &
Development Corporation, the Golden Horizon is a collection of all types of residential houses where you can pick the one that suits your needs. It can be acquired through Pag-IBIG Fund with the lowest monthly amortization best fitting young families and OFWs.

With 5 gated enclaves and 9 house models plus Shophouse to choose from, you will be able to establish a brand new home just a few minutes away from work, school, government institutions, churches, commercial areas, and other interesting places. Golden Horizon is just a few minutes drive to the central business districts of Alabang, Taguig, Makati, and Manila. The initial phase of this huge but friendly community introduces new housing options very convenient for a flourishing Filipino family.

The Golden Horizon promises a better beginning for young and upgrading families that only want to have the best home away from the heat of the city. Instead, they want an enclave so close to nature and yet too near all life's basic necessities and conveniences. Furthermore, the elegant but affordable homes at the Golden Horizon is integrated with world-class amenities and facilities in a standalone community.

If you are planning to invest in your first home or wanting to relocate to a community where the family can grow, the Golden Horizon is a better alternative reprieve where a dazzling future lies within the horizon. As they said, 'life at the Golden Horizon is life on the rise'.
Golden Horizon HG III Construction & Dev Corp For Sale Price List

| Unit Name | Project Name | Developer | Price (₱) | Location |
| --- | --- | --- | --- | --- |
| Villas - Ariana | Golden Horizon | HG III Construction & Dev Corp | 1,318,590 | Trece Martires, Cavite |
| Villas - Alessandra | Golden Horizon | HG III Construction & Dev Corp | 1,648,111 | Trece Martires, Cavite |
| Estates - Diana | Golden Horizon | HG III Construction & Dev Corp | 1,931,343 | Trece Martires, Cavite |
| Courtyards - Marqueza | Golden Horizon | HG III Construction & Dev Corp | 2,127,483 | Trece Martires, Cavite |
| Manors - Olivia | Golden Horizon | HG III Construction & Dev Corp | 3,360,929 | Trece Martires, Cavite |
| Acropolis - Athena | Golden Horizon | HG III Construction & Dev Corp | 4,108,809 | Trece Martires, Cavite |
| Plaza - Shophouse | Golden Horizon | HG III Construction & Dev Corp | 4,396,105 | Trece Martires, Cavite |
| Acropolis - Sofia | Golden Horizon | HG III Construction & Dev Corp | 5,279,251 | Trece Martires, Cavite |