Mondavi Monteluce - Ready For Occupancy Condominium
Premium project of Major Homes in Monteluce Silang Cavite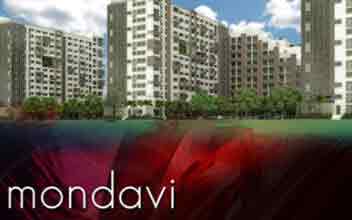 Project Type : Condominium
Listing Type : Ready For Occupancy
Developer Name : Major Homes
Units : Condo
Price: ₱ 2,400,000 & Up
Address : Along E. Aguinaldo Highway, Brgy. Lalaan
Location : Silang , Cavite PH Mondavi Monteluce Major Homes Mondavi Monteluce Mondavi Monteluce Major Homes Mondavi Monteluce Silang
https://mondavimonteluce.phproperty.com
Mondavi Monteluce is a 9-hectare residential condo with a unique condotel feature where residents can enjoy privacy, convenience, and all the comforts that come with living in a hotel. The Condotel is one of a kind with its different features, amenities, and facilities that will make life very easy for the residents. The building has various security features to fend off intruders and protect the inhabitants. Some of the security features in the includes a CCTV system for common areas, automated fire protection system, and 24-hour security. Others features in the building include a Concierge, two passenger elevators, back of house facilities, Centralize water system, and centralized sanitary disposal system. Each of the units has a Cable TV, and there is Wi-Fi available for the residents.

Mondavi Monteluce is located along the Along the E. Aguinaldo Highway, in the city of Silang, Cavite. The development is located along the Aguinaldo Highway making it very accessible. The area has different business and commercial establishments in its vicinity. Some of them include Adventist Church. Rivera Golf and County Club, and much more.

Mondavi Monteluce offers different unit types to match the tastes of home buyers. The unit types in the residence include Mandavi two (two bedroom loft with an area of 42.23 SQM and a final price of Php 3.75M), three bedroom corner(area of 56.42 SQM and a final price of Php 5.19M), Mondavi three (one bedroom unit with an area of 26.79 SQM and a final price of Php 2.38M), and three bedroom Corner (it has an area of 58.14 SQM and a final price of Php 5.17M).
Popular Links
Mondavi Monteluce
Mondavi Monteluce Location
Mondavi Monteluce For Rental Units
Mondavi Monteluce Resale Units
Mondavi Monteluce Pre-Selling Units
Mondavi Monteluce Showroom
Mondavi Monteluce Amenities
Mondavi Monteluce Price
Mondavi Monteluce Contact
Mondavi Monteluce Major Homes For Sale Price List

| Unit Name | Project Name | Developer | Price (₱) | Location |
| --- | --- | --- | --- | --- |
| 3 BR Condo | Mondavi Monteluce | Major Homes | 4,000,000 | Silang , Cavite |