Masaito Homes At Trece Martires - Preselling House & Lot
Premium project of Masaito in De Ocampo Trece Martires Cavite
Masaito Homes At Trece Martires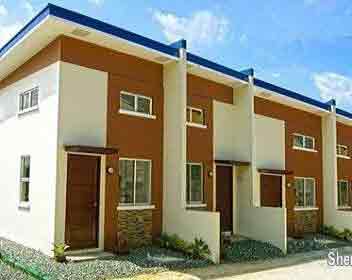 Project Type : House & Lot
Listing Type : Preselling
Developer Name : Masaito
Units : House & Lot
Price: ₱ 550,000 & Up
Address : Brgy. De Ocampo
Location : Trece Martires , Cavite PH Masaito Homes At Trece Martires Masaito Masaito Homes At Trece Martires Masaito Homes At Trece Martires Masaito Masaito Homes At Trece Martires Trece Martires
https://trecemartires.buymasaito.com
Teeming with elegance, classical yet modern design and affordable community, these are just some of Masaito Homes Trece Martires' prides and glories. This Mediterranean-Hispanic inspired residential development is Masaito Homes' current offering in the CALABARZON region, an endless beauty and nature-bound enclave that suit the needs of starting and growing families who are seeking distinct community away from the buzzing mob of the metropolis. Only 36km south of Manila, this thriving community of nature lovers is an awesome recluse from the metro's smog.
Masaito Homes Trece has more than 13 ways of satisfying the thirst of the family for a total relief from the usual headaches of renting a home they will never own in the future. The project is situated in Brgy. De Ocampo, Trece Martires City, Cavite. The site is a 28-hectare of virtually flood and typhoon-free land that features houses with courtyards or terraces, porticos, balconies, stucco finishes, and any other elements that could be found in a Mediterranean home setting. The price catch is truly affordable and part of the company's vision-mission of providing the Filipino families of low-cost community with the highest quality.
Masaito Homes is easily accessible from Manila via the Cavite Coastal Road through the CAVITEX and the Antero Soriano Highway, or through Aguinaldo Highway and Daanghari Extension. From Alabang, it is also an easy travel from Daanghari Extension via the Governor's Drive. Anywhere you are going to from the site, there is a shortest way. The project is also near the city's educational, institutional, commercial, leisure and entertainment centers, industrial zones and even government offices.
Popular Links
Masaito Homes At Trece Martires
Masaito Homes At Trece Martires Location
Masaito Homes At Trece Martires For Rental Units
Masaito Homes At Trece Martires Resale Units
Masaito Homes At Trece Martires Pre-Selling Units
Masaito Homes At Trece Martires Showroom
Masaito Homes At Trece Martires Amenities
Masaito Homes At Trece Martires Price
Masaito Homes At Trece Martires Contact
Masaito Homes At Trece Martires Masaito For Sale Price List

| Unit Name | Project Name | Developer | Price (₱) | Location |
| --- | --- | --- | --- | --- |
| Elyse Model | Masaito Homes At Trece Martires | Masaito | 528,000 | Trece Martires, Cavite |
| Fresca Model | Masaito Homes At Trece Martires | Masaito | 606,000 | Trece Martires, Cavite |