Bellefort Estates - Preselling House & Lot
Premium project of Profriends in Molino Bacoor Cavite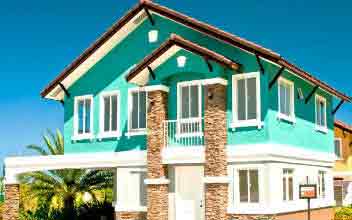 Project Type : House & Lot
Listing Type : Preselling
Developer Name : Profriends
Units : 3 BR, 4 BR
Price: ₱ 4,500,000 & Up
Address : Brgy. San Miguel, Molino Bacoor
Location : Bacoor , Cavite PH Bellefort Estates Profriends Bellefort Estates Bellefort Estates Profriends Bellefort Estates Bacoor
https://bellefortestatescavitehomes.phproperty.com/
Dubbed the "beautiful refuge", The Bellefort Estates Cavite is not only beautiful, it is also a world-class sanctuary with amenities unequalled by any other. This amazing refuge is another offering from PRO-FRIENDS (Property Company of Friends, Inc.), one of the leading property developers in the country today.

The enclave is located in Brgy. San Miguel, Molino Bacoor, Cavite. The site is known as the only one of its class in the Daang Hari- Molino area with linear park on a natural upland terrain that allows fresh and cool breeze along the way and practically within the site.

A house and lot (or lot only) residential development, the project lies in a 110-hectare vast hilly terrain where nature is combined with man-made wonders unlike any other. Here, you'll surely love the space and comfort plus the amenities seemingly mixed with landscaped environment. A true paradise on the rise!

There are 5 different models of houses to choose from depending on your needs, which are bigger and beautifully- designed, such as the Beatrice, Sabine, Charlotte, Celeste and Vivienne. Units are classified into spacious 2-Storey and 3-Storey residential homes that range in size from 65 to 140sqm.

The sprawling grand entrance gate is totally landscaped in a breathtaking serenity and is 24/7 secured. The perimeter fence adds security to your family anytime of the day (and night!).

The well-entrenched linear park is an extra open space in every 2-story home's backyard providing residents extra space for family bonding, playground for children and a way for outdoor gatherings or a cranny for solitary meditation. A truly relaxing ambience!

Aside from the linear parks, other amenities linger within the community such as clubhouse, linear park gazebo, swimming pool, basketball court, landscaped parks and playground and other sports facilities and so much more. Lush greens and well-manicured gardens and shrubs are maintained frequently.

Several schools and colleges are within the site's close proximity such as Woodridge College, Cavite School of St. Mark, Theresian School of Cavite, Harrell Horne and the Palmridge School.

Hospitals like Molino Medical Center, Metro South Medical Center, St. Michael Medical center and the Southeast Asian Medical Center are all within easy reach.

You'll sure be glad to know that various business and entertainment establishments are within The Bellefort Estates' close proximity such as V Central Mall, the District Dasmariñas, Robinson's Place Imus, SM City Bacoor, SM City Molino, Lotus Mall, Silicon Valley and District Mall.
Popular Links
Bellefort Estates
Bellefort Estates Location
Bellefort Estates For Rental Units
Bellefort Estates Resale Units
Bellefort Estates Pre-Selling Units
Bellefort Estates Showroom
Bellefort Estates Amenities
Bellefort Estates Price
Bellefort Estates Contact
Bellefort Estates Profriends For Sale Price List

| Unit Name | Project Name | Developer | Price (₱) | Location |
| --- | --- | --- | --- | --- |
| 3 BR (Perimeter) | Bellefort Estates | Profriends | 2,964,665 | Bacoor, Cavite |
| 3 BR (Perimeter) | Bellefort Estates | Profriends | 3,855,005 | Bacoor, Cavite |
| 3 BR (Family Courtyard) | Bellefort Estates | Profriends | 4,015,935 | Bacoor, Cavite |
| 3 BR With Balcony (Family Courtyard) | Bellefort Estates | Profriends | 4,194,630 | Bacoor, Cavite |
| 4 BR (Perimeter) | Bellefort Estates | Profriends | 6,091,680 | Bacoor, Cavite |
| 4 BR With Balcony (Family Courtyard) | Bellefort Estates | Profriends | 6,571,040 | Bacoor, Cavite |