Royal Homes Cavite - Preselling House & Lot
Premium project of RCD Land in Kalubkob Silang Cavite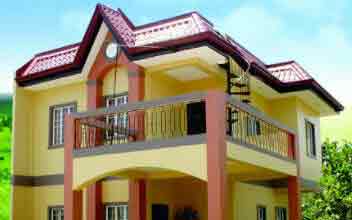 Project Type : House & Lot
Listing Type : Preselling
Developer Name : RCD Land
Units : House & Lot
Price: ₱ 1,342,169 & Up
Address : Brgy. Kalubkob,
Location : Silang , Cavite PH Royal Homes Cavite RCD Land Royal Homes Cavite Royal Homes Cavite RCD Land Royal Homes Cavite Silang
https://royalehomescavite.buyrcdland.com
Royal Homes Cavite is an affordable House and Lot residential property developed by RCD Land in the city of Silang, Cavite. The developer, RCD land is a prominent real estate developer in the Philippines with over 30 years of experience. They are known for providing affordable House and Lot properties for the hardworking citizens of the Philippines. The development has an excellent climate that is perfect for growing families. The community is very peaceful with their best priorities being health and fitness.

Royal Homes Cavite is located at Brgy. Kalubkob, Silang, Cavite. The development has different first class universities and colleges in its vicinity. It also has several multinational industrial complexes, financial institutions, banks, and trade establishments in its vicinity. Some of its nearby establishments include Rivera Golf and Country Club, Mahogany Market, St. Scholastica's College, and much more. Royal Homes Cavite also comes with different amenities and features for the residents to enjoy. The amenities in the development include a Guard house with guards to protect the citizens from internal and external dangers. Other amenities in the development include a clubhouse, basketball court, swimming pool, and concrete roads and gutters.

Royal Homes Cavite gives home buyers different options with their house models. Some of the house models in the development includes Diamond (Area of 137 SQM and a price of Php 4.0M), Amethyst (Area of 54 SQM and a final price of Php 1.5M), Jasmine( Area of 48.4 SQM and price of Php 1.34M), and Daffodil (area of 54 SQM and price of Php 1.4M).
Popular Links
Royal Homes Cavite
Royal Homes Cavite Location
Royal Homes Cavite For Rental Units
Royal Homes Cavite Resale Units
Royal Homes Cavite Pre-Selling Units
Royal Homes Cavite Showroom
Royal Homes Cavite Amenities
Royal Homes Cavite Price
Royal Homes Cavite Contact
Royal Homes Cavite RCD Land For Sale Price List

| Unit Name | Project Name | Developer | Price (₱) | Location |
| --- | --- | --- | --- | --- |
| Jasmine | Royal Homes Cavite | RCD Land | 1,342,169 | Silang , Cavite |
| Daffodil | Royal Homes Cavite | RCD Land | 1,475,496 | Silang , Cavite |
| Amethyst | Royal Homes Cavite | RCD Land | 1,573,020 | Silang , Cavite |
| Diamond | Royal Homes Cavite | RCD Land | 4,096,980 | Silang , Cavite |