Lane Residences - Ready For Occupancy Condominium
Premium project of SMDC in Lanang Davao City Davao del Sur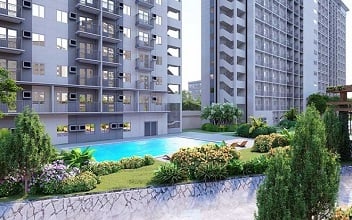 Project Type : Condominium
Listing Type : Ready For Occupancy
Developer Name : SMDC
Units : Studio Units and Flex Suites
Price: ₱ 0 & Up
Address : Lanang, Davao City
Location : Davao City , Davao del Sur PH Lane Residences SMDC Lane Residences Lane Residences SMDC Lane Residences Davao City
https://www.phsmdclaneresidences.com/
The SMDC Lane Residences Davao City offers more than what is expected. This 8-building residential community sits right beside SM City Lanang Premier in Davao City where you can shop, dine, be entertained or just while away time in a fully air-conditioned mall. The Lane Residences is owned and developed by SMDC, the Philippines' premier developer of a cosmopolitan-style community, aside from being the top real estate developer in the country. SMDC commits itself in providing access to prestigious urban living through condos ideally combined with a commercial retail atmosphere and blended with a verdant environment, just like the Lane Residences Davao.
The Lane Residences is truly rich in diversity but is definitely affordable. Why diverse? As you see, the Lane is designed not just as a durable home made of steel, glass, wood, and concrete; it's surrounding and the interior is mapped out with greens and gardens. Beautifully planted and trimmed trees and shrubs let you breathe the freshest air despite being located in a busy metropolis.
Even the Lane Residences offered residential units are the crème-of-the-crop for young professionals, upgrading and growing families, and those who are seeking an urban home which is both a paradise in the city and as a viable investment. The property offers well-thought of Studio and Flexi Units matching the taste of even the most discriminating unit owners. Moreover, you can either occupy your purchased unit or you can lease it out in partnership with SMDC. In this manner, your precious investment will earn monthly or quarterly while you wait in the comfort of your home for a profit.
The strategic location of this immaculate condo community makes it more alluring to business minded and industrious individuals. The Lane Residences Davao is intently developed to give professionals and business people the freedom to move freely and easily in a cosmopolitan environment to destinations truly matter to them. As this property lies closer to the airport, seaport, and other transport systems making a prosperous living in Davao City is just as easy as A-B-C.


Popular Links

Lane Residences
Lane Residences Location
Lane Residences For Rental Units
Lane Residences Resale Units
Lane Residences Pre-Selling Units
Lane Residences Showroom
Lane Residences Amenities
Lane Residences Price
Lane Residences Contact
Lane Residences SMDC For Sale Price List

| Unit Name | Project Name | Developer | Price (₱) | Location |
| --- | --- | --- | --- | --- |
| Studio + Balcony | Lane Residences | SMDC | 4,100,000 | Davao City, Davao del Sur |
| Flexi Suite | Lane Residences | SMDC | 4,700,000 | Davao City, Davao del Sur |
| Studio End + Balcony | Lane Residences | SMDC | 4,900,000 | Davao City, Davao del Sur |
| Flexi Suite + Balcony | Lane Residences | SMDC | 5,100,000 | Davao City, Davao del Sur |
| Flexi Suite End | Lane Residences | SMDC | 5,300,000 | Davao City, Davao del Sur |
| Flexi Suite End + Balcony | Lane Residences | SMDC | 5,400,000 | Davao City, Davao del Sur |