Colinas Verdes Bulacan - Preselling House & Lot
Premium project of Sta.Lucia Land Inc in Colinas Verdes Ave San Jose Del Monte Bulacan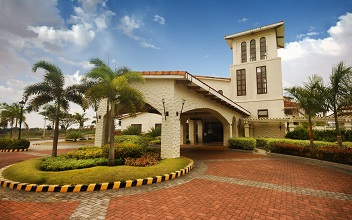 Project Type : House & Lot
Listing Type : Preselling
Developer Name : Sta.Lucia Land Inc
Units : Lot Only
Price: ₱ 825,375 & Up
Address : San Jose del Monte, Bulacan.
Location : San Jose Del Monte , Bulacan PH Colinas Verdes Bulacan Sta.Lucia Land Inc Colinas Verdes Bulacan Colinas Verdes Bulacan Sta.Lucia Land Inc Colinas Verdes Bulacan San Jose Del Monte
https://colinasverdessanjose.phproperty.com/
The latest development in the heart of San Jose del Monte City is COLINAS VERDES. This is a residential estate with a country club that surely will captivate your hearts. When you dream of a perfect home, along with it are the features and amenities. This neighborhood has all the modern facilities you would want to indulge in and maximize. Whether relaxing in a pool, playing your favorite sport, running along a jogging path, lounging in the parks or just chilling out with family and friends in the gardens – your own space here will make you want to enjoy life more as you share heartwarming moments with love ones.

COLINAS VERDES is a prime residential estate of about 264 hectares with the 5 hectares of land allocated for the country club. A modern, spacious home right in the outskirts of the metro where nature abounds makes for a balanced lifestyle with conveniences within reach, too. Schools, hospitals, churches, leisure and shopping centers are within proximity. Work and business centers are also nearby. Accessibility comes in major thoroughfares from all points of the city and neighboring towns. There are various home models that you can choose from which fit your budget and taste. Average lot size is either 150 sq. m. or 240 sq. m.

This master planned community is another milestone project from one of the most-awarded, solid and reputable real estate companies, Santa Lucia Land Inc. It is also the leader in the development of gold courses and estates in the country today. Who wouldn't trust this name when it has proven itself with almost 46 years in service and dedication to their residents? Santa Lucia has proven time and again their expertise never fails in delivering high quality, homes that are strong and lasting.
Colinas Verdes Bulacan Sta.Lucia Land Inc For Sale Price List

| Unit Name | Project Name | Developer | Price (₱) | Location |
| --- | --- | --- | --- | --- |
| Inner Lot | Colinas Verdes Bulacan | Sta.Lucia Land Inc | 825,375 | San Jose Del Monte, Bulacan |
| Corner Lot | Colinas Verdes Bulacan | Sta.Lucia Land Inc | 850,000 | San Jose Del Monte, Bulacan |