Versailles Village Alabang - Ready For Occupancy House & Lot
Premium project of State Properties Corp in Ayala Alabang Muntinlupa Metro Manila
Versailles Village Alabang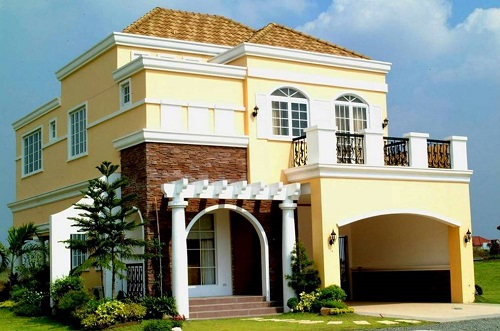 Project Type : House & Lot
Listing Type : Ready For Occupancy
Developer Name : State Properties Corp
Units : House & Lot
Price: ₱ 25,276,687 & Up
Address : Daang Hari Road, Across Ayala Alabang
Location : Muntinlupa , Metro Manila PH Versailles Village Alabang State Properties Corp Versailles Village Alabang Versailles Village Alabang State Properties Corp Versailles Village Alabang Muntinlupa
https://www.versaillesvillagealabang.com/
The Versailles Village Alabang is located in one of Alabang's busiest and biggest avenues, the Daang Hari Road. This highway leads to different key destinations across Metro Manila and the nearby provinces of Laguna, Cavite, Quezon, and even the Bicol region (further south of the capital). The finest accessibility that you will have living at the Versailles Village Alabang, aside from being a neighbor to the posh Ayala Alabang Village, will definitely give you the edge from other residential developments far from Metro Manila. A Mediterranean-inspired architecture and a French-themed development, the Versailles is a gem of a residence for the nature lovers.
Moreover, this State Properties Corporation (SPC) developed residential community project is a collaboration with the world's most admired designers, such as the Philippines' Palafox Associates and Rolando Mercado Design Associates; and Singapore's Jurong Consultants Pte Ltd. This partnership brought about elegant and beautifully designed 2-story homes, amazing theme parks, and distinct amenities & community features, totally different from other upscale residential developments in Metro Manila. You will be surprised by the enchanting nature-infused surroundings of the Versailles Village Alabang, despite its location in the middle of a bustling city.
This world-class community development in the outskirt of Muntinlupa City outperforms any other similar real estate project in the country. With its vast enclave of natural and exquisitely designed man-made wonders, the Versailles Village Alabang remains the favorite by the country's blessed few.
Versailles Village Alabang State Properties Corp For Sale Price List

| Unit Name | Project Name | Developer | Price (₱) | Location |
| --- | --- | --- | --- | --- |
| Adelaide | Versailles Village Alabang | State Properties Corp | 25,276,687 | Muntinlupa, Metro Manila |
| Sophie | Versailles Village Alabang | State Properties Corp | 25,505,236 | Muntinlupa, Metro Manila |
| Antoinette | Versailles Village Alabang | State Properties Corp | 27,955,644 | Muntinlupa, Metro Manila |
| Diana | Versailles Village Alabang | State Properties Corp | 35,519,649 | Muntinlupa, Metro Manila |