Acasys Capitol Condo Villas - Ready For Occupancy Condominium
Premium project of V. V. Soliven Realty Corp in Caloocan Metro Manila
Acasys Capitol Condo Villas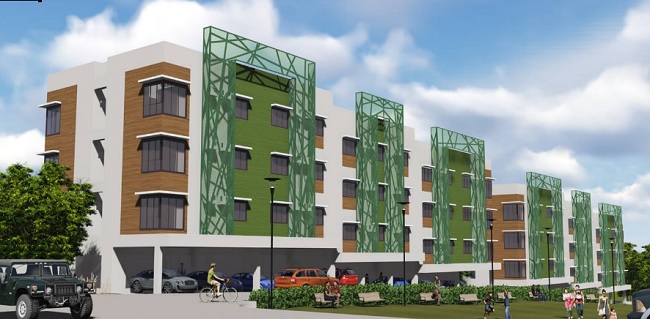 Project Type : Condominium
Listing Type : Ready For Occupancy
Developer Name : V. V. Soliven Realty Corp
Units : Studio, Commercial
Price: ₱ 1,400,000 & Up
Address : Capitol Park Home, Caloocan City
Location : Caloocan , Metro Manila PH Acasys Capitol Condo Villas V. V. Soliven Realty Corp Acasys Capitol Condo Villas Acasys Capitol Condo Villas V. V. Soliven Realty Corp Acasys Capitol Condo Villas Caloocan
https://acasyscapitol.buyvvsoliven.com
The Acasys Capitol Condo Villas is a new kind of living in North Caloocan. This well-designed condo development in Caloocan City is brought to you by V.V. Soliven Realty Corporation (VVSRC), one of the Philippines' fastest-growing real estate developers. The condominium project mainly caters for young professionals, upgrading families, and those who would prefer to live right next to nature and far away from the dazzling glitters of the city center but close enough to its modern conveniences.

The Acasys Capitol is a resort-style enclave in the heart of Caloocan City where the offered units are spacious and have lots of breathing spaces. Modern urban families and young professionals will be amazed of this condominium property's first-class recreational amenities and facilities seldom found in other high-end condo developments in North Caloocan. The site has gardens and parks with its own jogging and biking trails to let the family enjoy light workout every day and other remarkable amenities that the family will surely treasure.

As VVSRC is one of the real estate companies in the country offering flexible payment options and the lowest fees (reservation and down payments), you could make your dream home a reality. The Acasys Capitol Condo Villas has one of the lowest prices in the industry while the balance of payment is made easier as it can be paid through Pag-Ibig. By this payment option, investors are assured of a worry-free monthly amortization in equal amounts for a period of 30 years (maximum).
Acasys Capitol Condo Villas V. V. Soliven Realty Corp For Sale Price List

| Unit Name | Project Name | Developer | Price (₱) | Location |
| --- | --- | --- | --- | --- |
| Studio | Acasys Capitol Condo Villas | V. V. Soliven Realty Corp | 1,400,000 | Caloocan, Metro Manila |
| Commercial | Acasys Capitol Condo Villas | V. V. Soliven Realty Corp | 2,276,400 | Caloocan, Metro Manila |