South Greenheights Village - Preselling House & Lot
Premium project of V. V. Soliven Realty Corp in Alabang Muntinlupa Metro Manila
South Greenheights Village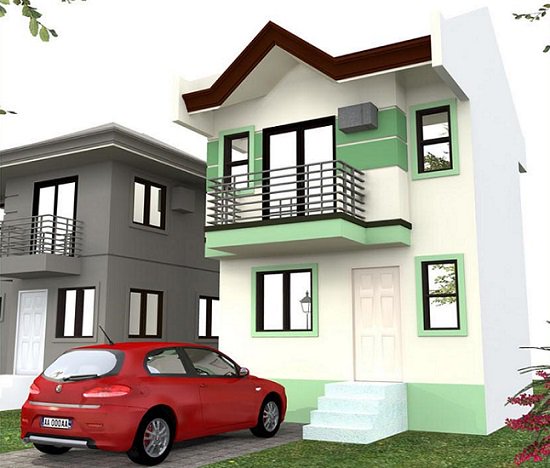 Project Type : House & Lot
Listing Type : Preselling
Developer Name : V. V. Soliven Realty Corp
Units : House & Lot
Price: ₱ 3,467,000 & Up
Address : Alabang, Muntinlupa
Location : Muntinlupa , Metro Manila PH South Greenheights Village V. V. Soliven Realty Corp South Greenheights Village South Greenheights Village V. V. Soliven Realty Corp South Greenheights Village Muntinlupa
https://southgreenheightsexecutivevillage.buyvvsoliven.com
The South Greenheights Village Alabang is one of V.V. Soliven Realty's most astounding residential developments to date. This house and lot community development in Alabang is nothing but a first-rate residential community without the high price tag. V.V. Soliven is well-known for real estate developments such as the Greenland Executive Homes Cainta, Capitol Park Homes Caloocan, and Windsor Place Marikina, among others. The company is expected to expand into the global market (under its "5-year strategic planning goals and objectives") by "marketing resort subdivisions and retirement villages along the seaside of white sand, crystal clear waters, and on famous beaches in El Nido in Palawan which is renowned worldwide".

These real estate developments are not new to V.V. Soliven as the company had been on this business for the past 50 years. Moreover, the customizable house and lot units at the South Greenheights Village will let homeowners maximize the potential of their purchase housing units allowing their property to gain more value as time goes by. The location of the South Greenheights Village in the outskirts of Alabang and along the main road are also worth mentioning as the property is strategically located in the heart of Muntinlupa.

As more exciting and more relaxing at the same time, living in the South Greenheights Village Alabang is thus far one of the best decisions you could make as a sound investment. Moreover, the village's astounding community features, such as the bigger inner roads planted with trees, a safe and gated community, well-thought-of amenities and features, and the diverse home models to choose from, are just some of the best reasons why you should invest in the South Greenheights. This awesome community will allow you to have a peace of mind while your family live in a community very distinct from any other high-end residential developments in Alabang.
South Greenheights Village V. V. Soliven Realty Corp For Sale Price List

| Unit Name | Project Name | Developer | Price (₱) | Location |
| --- | --- | --- | --- | --- |
| Sphinx | South Greenheights Village | V. V. Soliven Realty Corp | 3,467,000 | Alabang in Muntinlupa, Metro Manila |
| Commercial | South Greenheights Village | V. V. Soliven Realty Corp | 4,437,900 | Alabang in Muntinlupa, Metro Manila |
| Persi | South Greenheights Village | V. V. Soliven Realty Corp | 4,603,200 | Alabang in Muntinlupa, Metro Manila |