The Levant - Preselling Condominium
Premium project of Vista Land in Brgy. Aningway Subic Zambales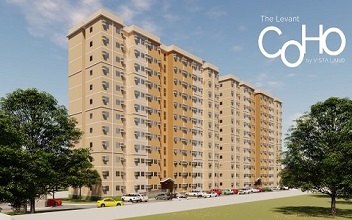 Project Type : Condominium
Listing Type : Preselling
Developer Name : Vista Land
Units : 1 BR, 2 BR
Price: ₱ 2,800,000 & Up
Address : Brgy. Aningway, Subic, Zambales
Location : Subic , Zambales PH The Levant Vista Land The Levant The Levant Vista Land The Levant Subic
https://levant.phproperty.com/
If you need to take a break from the daily grind – you go out of the metro to recharge and rewind. Do you want to live out a vibrant, resort-style of living? Vista Land is offering a community that singles, young couples and families would be excited about. The Levant Subic COHO is its latest offering in the most popular tourism destination in Luzon. Located in Subic at Zambales, the community boasts of topnotch facilities and amenities to provide comfort and leisure to you and family.

Have an exciting adventure all-year round as you wake up to amazing sunrises and breathe in the fresh air of the lush mountains. Soak yourselves in the sun, swim in the beaches and explore the nearby islands. Get out of your comfort zones and play with the animals in in the forest. Enjoy nature as it wraps your surroundings. A complete balanced lifestyle of work and play is guaranteed for you.

You have the option of a 1-bedroom and 2-bedroom unit of completely finished units. The best part is they're home automation ready. Interiors are luxuriously furnished but elegance is understated. Units are priced from Php 2.8M to 4.2M. This condo home is a worthy investment, if you decide to have it rented out or sell later on.

With modern conveniences around this neighborhood like supermarkets, hospitals, churches, transport terminal plus touristy and cultural places --- there will be more time for family activities and bonding. Your time is not wasted on traffic since most of the key places are nearby. Indulge by spending time with people who matter to you most. After all, this is what life is all about. Dreaming and living out your goals – a home that's warm and cozy with dear people you care, right at the heart of Subic.