The Marion Caloocan COHO - Preselling Condominium
Premium project of Vista Land in Caloocan Metro Manila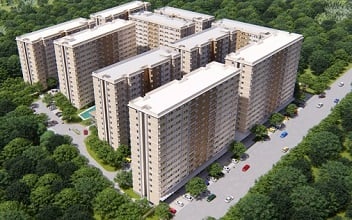 Project Type : Condominium
Listing Type : Preselling
Developer Name : Vista Land
Units : 1 Bedroom, 2 Bedroom
Price: ₱ 3,000,000 & Up
Address : Camarin Road, Caloocan City
Location : Caloocan , Metro Manila PH The Marion Caloocan COHO Vista Land The Marion Caloocan COHO The Marion Caloocan COHO Vista Land The Marion Caloocan COHO Caloocan
https://www.marioncaloocan.com/
The Marion Caloocan COHO is now the creme-of-the crop of young professionals and starting and upgrading families. This well-planned condominium home (COHO) is another project of Vista Land, Inc., (the condominium arm of Vista Land & Landscapes, Inc.), in North Caloocan and part of the company's P25 billion residential development across 25 locations in the Philippines. The Marion is the new emerging residential hub in the heart of Caloocan City that will surely revolutionize how modern urbanites make use of their new home as a lifestyle-changing residence.
The Marion Caloocan COHO is a medium-rise condo-home development with multiple residential buildings that are also convenient for retirees to live by and not only for young professionals and families. Retirees will find the low altitude homes more appealing than tall skyscrapers of other condo developments. The Marion is a brand new living with modern amenities and facilities where residential units are well-planned and finely executed to give occupants the finest feel of a home.
At Marion, you can choose among the offered residential units with diverse layouts. Units come in One-bedroom (36.96sqm) and Two-bedroom (40.26sqm) configurations that provide the needed space a family seeks. Furthermore, the location of Marion in the core of the city lets you access more key destinations in the metropolis, like malls, markets, schools, hospitals, recreation centers, corporate offices, and other of the life's conveniences without going too far from home.
The Marion COHO is your new home away from home and offers you a green environment infused with a natural setting amid the splendor of urban living. Let your new home be your vacation home every day at the Marion Caloocan COHO where the amazing amenities and facilities create more lifestyle-changing activities to nourish a growing family and young individuals that seek serenity and a solemn reprieve in the heart of the city.