Baron 3 Gardens - Ready For Occupancy Condominium
Premium project of Wee Comm Developers in Addition Hills San Juan Metro Manila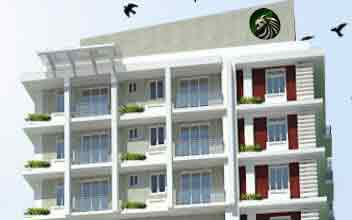 Project Type : Condominium
Listing Type : Ready For Occupancy
Developer Name : Wee Comm Developers
Units : 2 BR, 3 BR,
Price: ₱ 12,636,489 & Up
Address : 194 A. Mabini Street,
Location : San Juan , Metro Manila PH Baron 3 Gardens Wee Comm Developers Baron 3 Gardens Baron 3 Gardens Wee Comm Developers Baron 3 Gardens San Juan
https://baron3gardens.buyweecomm.com
Set in the midst of San Juan City, the Baron 3 Gardens is perfectly built on a very strong foundation anybody could rely into. Designed and developed by Wee Comm Developers, Inc., this low-rise condominium development is anything but narrow spaces. Yes, it's spacious in every corner of this affordable enclave with flexible layout and out of this world amenities and building features.

Baron 3 Gardens is a 10-storey, single tower and low-density residential community standing mightily at 194 A. Mabini St., Addition Hills, San Juan City, Metro Manila. This mystic residence ensures active lifestyle while enjoying the benefits of a totally relaxing and resort-like environment very different from the bustling and guzzling nature of the city. Here, an enticing and alluring way of life await you while you make your investment grows through the passing of time and as you lay back lazily after an intense day of office works.

Baron 3 Gardens offers spacious 2 bedroom units in different floor areas. Make your right choice of the best size of unit for your family so as not to bloat your investment. Growing family will not be a hindrance as you could opt for bigger area in anticipation. Break the spell of homelessness while you are struggling to rent a home you will not own in the future, Baron 3 Gardens is all yours as alternative for a very reasonable price.
Popular Links
Baron 3 Gardens
Baron 3 Gardens Location
Baron 3 Gardens For Rental Units
Baron 3 Gardens Resale Units
Baron 3 Gardens Pre-Selling Units
Baron 3 Gardens Showroom
Baron 3 Gardens Amenities
Baron 3 Gardens Price
Baron 3 Gardens Contact
Baron 3 Gardens Wee Comm Developers For Sale Price List

| Unit Name | Project Name | Developer | Price (₱) | Location |
| --- | --- | --- | --- | --- |
| Two Bedroom | Baron 3 Gardens | Wee Comm Developers | 12,636,489 | San Juan, Metro Manila |
| Three Bedroom | Baron 3 Gardens | Wee Comm Developers | 18,902,391 | San Juan, Metro Manila |