PH Real Estate - 10 Quick Tips about Buying a Condo Unit
Tips on Buying Condos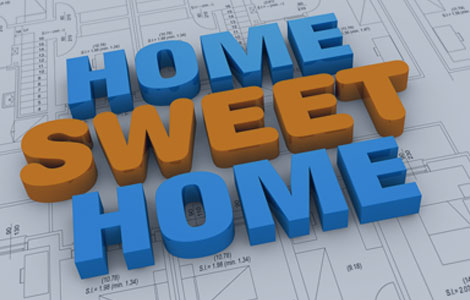 Nowadays, buying a property can be a gargantuan task with the presence of many realtors who vie for the buyers' attention. Many realtors promise the moon and the sky, just to get a nod for a property. It's not the buying that is difficult but getting an agent that is honest and sincere is. Buying a property can be enjoyable if you know what you need to do to achieve your goal. It's also important to decide if you want to do the buying yourself or through an agent.
Here are proven tips on how to land the best buy for a condo unit:
1. Keep your cool
When buying a condo, take your time and give it much thought. Some of us are too excited that we tend to forget the basics of investing. Experience tells us that impulsive buying leads to more problems. You may find out later that the condo you bought has plumbing defects or that the documents for the transfer have not been accomplished properly. Because of eagerness, people tend to overlook the critical aspects that we should consider. The glamor of becoming a condo owner and living in sophisticated surroundings can be overwhelming.
But, you shouldn't rush to buy a unit. There are plenty of condos for sale. You can choose well if you don't rush it. Give yourself time to inspect properties in the area you wanted to live in.
2. Evaluate your financial capability
Before you plan to buy a condo, you need to do an inventory of your financial capacity and capability. You need to be definite with your goal. You must know beforehand whether you are buying a resale or a new condo. In this way, you can estimate how much you need to buy one.
Example:
You want a high-end condo, about 10M. Do you have the cash? How do you go about acquiring the property?
Knowing how much you have and the options available to you makes buying easier and quicker.
If your finances cannot afford a cash payment, you may need to go for a bank financing, or an in-house financing. You have to consult an expert on finance to know if you can access a loan and what type do you need.
There are several types of housing loans such as fixed, adjustable mortgage, and conventional loans. So, you have to know which loan is good for you.
3. Make up your mind
You need to decide how you want to buy a condo. Are you going to do it on your own, or are you going to hire an agent? These questions need to be answered before you plunge into buying your condo. Here are some information on the pros and cons of buying on your own, or hiring an agent.
Doing the buying yourself, gives you the opportunity to haggle on the price, you can also stay away from the middleman and save a considerable amount of money.
Another benefit is that you can negotiate with the seller personally. You may be able to get valuable information about the condo directly from the seller.
Nonetheless, there are also problems that you may encounter when you do it alone. The paper work may be too tedious for you.
Another disadvantage is that there may be hidden charges that you may not know of that only an agent does. An example is when the area you are interested in may have a higher cost of insurance and will become more expensive later on.
It may cost you more time and money, since you need to spend time and money to assess, do some research and inspect the unit before you can decide to buy it. With an agent, the necessary information can be readily available.
4. Consult and hire an expert agent and a lawyer
If you are buying for the first time, it is best that you ask the advice of an expert. You don't need to hire an agent immediately, but it is important that you get an expert opinion.
If possible consult as many as you can, better yet someone who is related to you. It would lessen the worries of double talks.
While your agent helps you find the best deal, your lawyer prepares and reviews all the needed documents for the purchase. You can ask your lawyer to provide the conditions that you can opt out, if you find something not in consonance with your expectations.
Before you hire the services of these experts, you need to know some facts about them and their previous deals. Are they truly experts in their field? You can ask for referrals to find out if indeed they have the expertise.
Ask for list of previous clients and talk to some of them to discover if your lawyer and agent have good reputation. In some areas, there are directories of realtors and lawyers maintained by the government.
5. Consider prices, safety and other aspects
Before plunging into acquiring a condo unit, you have to have enough knowledge on the properties, prices, safety considerations, accessibility and locality's susceptibility to disasters.
These should be the key factors that have to be considered when buying your place. It will save you money and effort as well as headache in the future.
Make a checklist of what you need to look for, so you won't miss anything. Include the following:
Make sure to stay out of a unit that has a view of the entrance and exit. It can be bothersome for some people.


Find one that is far from the elevator or the stairway.


Make sure you have a parking space
6. Undertake inspection of the condo personally
Do not forgo the inspection of the condo you wanted to acquire; otherwise, you are waiving your right to demand for repair, refund and others. You have to do the inspection with someone who knows what to look for during inspection.
7. Consider the condo services
When buying a condo, you have to find out the level of services the condo provides its residents. You can get this information from the residents if you know someone residing in that condo. You may also see these data on the bulletin board.
8. Make sure condo fees are reasonable
Some developers charge higher fees than what is reasonable in the area. Before buying a condo, this is one information and aspect you have to consider. The monthly fees may be excessive, and you will suffer in the long run.
9. Be wary of excessive perks
It is a common practice in realty sales that a few select prospective clients are treated to fine dining by developers or agents. It is part of their sales strategy to make quick sales.
However, be careful too, too many perks mean something is not right. They are desperate to get you to buy their condo.
Perks can range from 5% discount of the total costs; free parking area; no fees for the first year among many. These can be tempting for a buyer, but beware there can be hidden charges.
10. Have sufficient knowledge on the law that covers condominiums
Understand the law. Know your rights and what to expect in buying and owning a condo unit. Know the extent of your authority over the property where your condo is. This is to ensure that you are not being short-changed by agents and developers.
You may need to know the rights of the seller to understand better what to expect.
These are the basic considerations you need to factor in when buying a condo. These may seem trivial to some, but it may lead to a huge problem later. Hopefully, these tips will help you make the best buy.
Tags: tips on buying condos