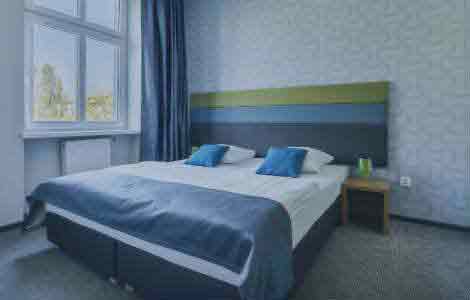 Best Property Developers in Philippines

Here is a list of the best property developers in the Philippines:

SMDC - SM Development Corporation is a residential development project from mall tycoon Henry Sy. With SM's successful malls, supermarkets and stores around the country, they are now setting their sights at building quality condo units for the Filipino people.

SMDC's developments are strategically placed at prime lots around the Metro, and so its residents are at the heart of the action. Usually, these condos are conveniently located near train terminals or shopping centers. With convenience, quality, and a proven track record of successful projects, it's easy to see why SMDC condos are attractive and reliable investments for the discerning consumer.

DMCI Homes is an established name in the property development scene. Backed with 50 years of experience in real estate development, it was one of the pioneers even before the condo boom in the 80s.

DMCI are experts in mid-range condos. That's the advantage of being both the constructor and developer. Compared with other condos in the same category, craftsmanship is high quality and you surely get value for your money.

Plus, DMCI is recognized by the industry. They were awarded by Reader's Digest as a Trusted Brand in property development in the Philippines for 2012. With quality furnishings, contemporary styles and well-designed amenities, DMCI Homes will provide a comfortable home that you and your family would be proud of.

Megaworld is another experienced property developer with an emphasis on building big. Just look at their township masterpieces in Eastwood City and Venice Piazza if you're not convinced. In Eastwood City alone, they claim to have completed "19 luxury condominium towers, 10 first-class corporate office buildings, 7 ongoing residential projects"… and many more.

What is unique about Megaworld is that they don't just develop the condo project, they build a community around it. Their township projects are home to large multinational companies, top call centers, international schools, embassies, just to name a few. So if you want to be part of a vibrant, engaging community, pick a Megaworld project for your next real estate investment!
Robinsons Land is the residential development project of mall tycoon John Gokongwei. Known for Robinsons malls nationwide, they are building residential projects to make life more meaningful for the Filipino people.

Robinsons Land is committed to developing innovative solutions to the rigors of everyday living. They offer a variety of projects at different price points to best suit the budget and needs of different Filipino families. For instance, their Robinsons Communities line offers affordable, quality condos for the growing Filipino family. On the other hand, Signa Designer Residences is for the upscale millennial who needs a luxurious address for his trendy lifestyle. With all these choices at a competitive price point, truly Robinsons has got city living done right.

Federal Land is another prime real estate developer that should appear on your radar. If you've heard about the classy Marco Polo Residences and Hotel, then you already know what to expect from the experts at Federal Land. They have been creating properties and shaping communities for over 40 years, and they will bring this expertise to make sure that your living conditions are as ideal as possible.

With a good track record and capability to deliver, trust Federal Land to be a sound investment for you and your family. Beyond Structures – reshaping the skyline, reimagining the country. That's Federal Land.

Camella Homes has grown to become one of the largest housing developments in the country. Dating back to the early 70s under the leadership of Manny Villar, they cater to the low to medium range market for growing Filipino families looking to have their very own starter homes. Also, Camella Homes recognizes their role in nation building, especially in catering to OFW investments. To quote, "Camella Homes remains a beacon of hope for overseas Filipino workers seeking to realize their dream of owning homes."

With every house that they build, they see a Filipino Family; for every subdivision they create, they envision a Filipino Community. Camella Homes promises a quiet, peaceful and friendly neighborhood for the ordinary Filipino.

Filinvest is another up and coming company that has been making waves in the property development scene. Its mission and shared values are a sight to behold, to quote: "The primary responsibility of Filinvest Land is to the people that inhabit the cities, communities, and homes it has created. Filinvest will continually contribute to the economic development of society and will function as a good corporate citizen."

Aside from their expertise in building villages and subdivisions all over Metro Manila, they also have a diverse selection of properties that are worth your investment. For instance, their Oasis line of mid-rise apartments are introducing a resort-style living experience to the wise, budget conscious, middle class Filipino. At Filinvest: we build the Filipino dream.

Rockwell Land is a high end property developer which focuses on exclusivity and unparalleled quality. You'll recognize Rockwell buildings in the city skyline because of their distinct trademark: the edges of its buildings are outlined with yellow lights. Their pride and joy, the Rockwell Center in Makati, is a stellar example of what every high end community should aspire for.

They continuously raise the bar for property development and have exciting projects lined up such as the Proscenium, designed by world class architect Carlos Ott. With such audacity and vivaciousness, getting a property at Rockwell signifies that you've made it. Rockwell Land truly creates admired communities, beyond the ordinary.

Shang Properties is a breakthrough property developer that is truly world class. It is set to revolutionize the 5-star residential condominium market with its innovation and excellent service.
The name "Shangri-La" is a mythical place which means paradise. And truly, their name fits their company indeed! The Shang group is well known for being one of the top hoteliers in the country. Armed with their rich technical skill and proficiency, they'll deliver the best luxurious living experience that money can buy.

Ayala Land. That last name alone, Ayala, is a brand in itself. Responsible for building the Makati cityscape into what it is today, Ayala branded projects have withstood the test of time. In fact, Ayala celebrated its 180th anniversary as the oldest business house in the Philippines.

Their building designs are brilliantly crafted and they have excellent overall development since they also incorporate their malls in their projects. They have a tried and tested track record, and their properties go up in value over time. With such rich heritage and craftsmanship behind it, you have a real gem of an investment in your hands with Ayala Land.

Alveo Land is the midrange to high end residential condominium market of Ayala Land. They are aggressive in launching new towers in key spots around the country, such as the High Park Tower in QC, the Veranda East Tower in Taguig, Park Triangle Residences in BGC, and many more in Nuvali and Pampanga.

Their units may be pricey, but you know that you are investing in more than just location, but also in management and quality amenities. Because a good location won't do alone if the property is maintained badly; you need to have both. With Alveo Land, welcome home to living well!

Amaia Land is the affordable housing arm of Ayala Land. In Spanish, "Amaya" means the fulfillment of a dream. And truly do they empower the Filipino spirit!

They cater to a broad, affordable market with its ideal clients such as government employees, teachers, manufacturing employees, small business owners, starting professionals and families of Filipinos working abroad. Amaia Land: making affordable homes for the everyday Filipino family!

Avida Land is… you guessed it. It's another Ayala Land company, but this time aimed at the midrange market. Its goal? Delightful and inspired living. Catering to millennials, yuppies and starting families, Avida promises to foster an inspired and engaging community, motivated, driven, and in pursuit of their passion. They have numerous projects that can suit a wide variety of needs. For example, the Avida Towers New Manila are condo units for urban living. On the other hand, they have villages like the Avida Village in Nuvali, Laguna for a well planned community in the burgeoning city of Laguna. Choose from among their wide range of options and decide what suits your lifestyle best. Avida Land: your companion in your journey of living a meaningful and balanced life.

As for housing loans, there are numerous options available for you to finance your real estate investment. Let's discuss the major ones.

Pag-ibig Housing Loan
I bet you didn't know this, but Pag-IBIG actually is an acronym which stands for: Pagtutulungan sa Kinabukasan: Ikaw, Bangko, Industria at Gobyerno.

Pag-IBIG is a provident fund by the government to provide options for low-cost and socialized housing to low income Pag-IBIG members who cannot afford the housing packages available in the market.

You can also use the housing loan to finance a wide variety of house related needs, such as purchase of a residential lot or condo, Home improvements, refinancing of an existing mortgage, and many more.

There are 4 main criteria for eligibility: Active Membership, Age, Capacity to Pay, and Other Outstanding Loans.
1. Active Membership
You must be an active member for at least 2 years, and contributed a minimum of 24 monthly contributions.
2. Age
Upon loan application, you must not be more than 65 years old.
At the date of maturity, you must not be more than 70 years old.
You must be insurable. This means that factors such as health, life expectancy, risk profile, among others, meet the requirements.
3. Capacity to Pay
Your monthly amortization (principal + interest) must not be more than 40% of your Net Disposable Income.
4. Other Outstanding Loans
Finally, you are only allowed one housing loan at a time. You must fully pay an existing loan before you are eligible to apply for a new loan.This is only a quick guide, many sites and forums are more instructive. If you want to learn more, check out these guides which contain all the info and qualifications needed to apply for a Pag-IBIG Housing loan: Pagibig Financing.com / Hoppler

Housing Loans
Many housing loans exist, but let's talk about the two most popular ones: Bank Housing Loans, and In-House Financing Schemes.

Bank Housing Loans
These loans are offered by commercial banks such as BDO, Metrobank, PNB, among others. What's good about bank housing loans is that they offer flexible payment terms which ease the burden of full price payment.

Different conditions and eligibilities apply, such as gross minimum income required, number of years to pay, interest rates, among others. The best strategy is to ask around, compare, and chart the offers of the different banks until you find one that best suits your needs. A loan application that is rejected in one bank, could be approved in another.

However, the best strategy for your loan application not to get rejected is to pre-qualify. Pre-qualifying means that you should fix your credit score and history. Pay your credit card bills on time, do not incur any penalties or late payments, and make sure that your bank info is up to date.

In-House Financing Schemes
With in-house financing, the property developer provides a way for debtor to pay for the property in staggered payments. Unlike banks which require a ton of paperwork, developers are not too strict with their requirements and you can usually get a loan approved easily.

However, the interest rates are higher and the periods to pay are generally shorter. Plus, you don't really have a choice because you're stuck with their terms; unlike with bank loans where you can shop around for the best offer. A good strategy would be to avail of in-house financing while in the preselling stage, so that you get the unit at a significant discount.

Philippine Retirement Agency
Good news for foreigners worldwide! There is an option for foreigners to live and retire in the Philippines. The Philippine Retirement Authority (PRA) makes it easy for its foreigner-members to retire and live in the country for as long as they want. They can do so by acquiring an SRRV, or a Special Resident Retiree's Visa.
They get to enjoy the following benefits as well:
- Travel back and forth to the Philippines as long as they want
- Exempted from securing the Alien Certificate of Registration Immigration Card from the Bureau of Immigration
- Exempted from paying the Travel Tax at the local airports
- Exempted from getting a student's permit/ Visa for their dependents who want to study locally

There are 4 SRRV options available.

SRRV SMILE - Healthy retirees 35 years old. Visa deposit of $ 20,000

SRRV CLASSIC - Healthy retirees 35 years old/ 35 to 49/ 50 and above. Visa deposit of $ 20,000. Visa deposit of $ 10,000/ $ 50,000 / $ 20,000

SRRV COURTESY - Former Filipinos (35 years old and above), and Foreign Nationals (50 and above) formerly serving as diplomats, ambassadors, staff of international orgs. Visa deposit of $ 1,500

SRRV HUMAN TOUCH - Ailing retirees (35 years old and above). Visa deposit of $ 10,000; monthly pension of at least $ 1,500; health insurance policy


PRC Licensed Brokers
You may think to yourself, why in the world would I need a PRC Licensed Broker? I'm an enterprising guy, I can just sell the property myself and get a hefty commission. Think again. If you read the RESA law or RA 9646, the law actually requires those who act as agents of a real estate transaction (real estate brokers) to be licensed. If not, violators may be asked to pay a fine, jail time, or both! This is actually a sound rule because the broker is not just a seller or mere prospector. He knows the basic laws concerning real estate like the Recto Law and Maceda Law, he has attended 120 hours of PRC accredited trainings and seminars, and he has passed the REB board exam. That way, the real estate industry is regulated.

Conclusion
Investing in real estate in the Philippines requires diligence, perseverance, and decent capital. Aside from studying the pros and cons, you must be goal based and utilize the property so that you get your money's worth. It may be a difficult journey, however the financial stability it will bring and the character that you will develop along the way will be all worth it in the end.