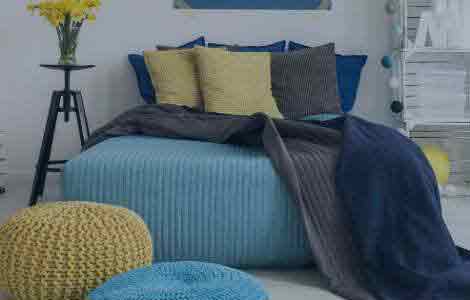 Best Cities in Philippines for Real Estate Investing

Let's go through the top cities in the Philippines for real estate investments.

Makati is the commercial business district of the Philippines. In its cityscape, you'll see tall skyscrapers housing big banks, multinational companies, major law firms, and everything in between. Makati also houses the Philippine Stock Exchange and the old financial district, as well as Five Star hotels, making it a huge draw for businessmen and tourists alike. Not bad for an area that used to be a former swamp land!

Expansion in Makati is primarily skyward, consisting of condominiums and building projects; but it also has an enclave of private subdivisions, where house and lots are big and the prices, even bigger. If you want to invest in Makati, you should be armed with a fat wallet and you should be willing to spend.

Taguig is sister city to Makati and is a burgeoning commercial district in its own right. It's a vibrant city filled with such potential, with multiple new buildings being constructed at almost every other block. Bonifacio Global City (BGC) was a former military base but is now an urban center populated by big companies, tech startups, night markets, football fields – it's every millennial's dream.

But when investing in Taguig, keep in mind that it also has a huge portion of depressed areas. Property price and demand varies, so be sure to study the vicinity carefully before making an informed purchase.

Pasig calls itself "The Green City". It's a diverse area filled with a good mix of businesses, villages, and schools. It used to be a former rural settlement, and is mainly residential and industrial. However, Pasig is increasingly becoming commercial because of the business-driven Ortigas Center, which it shares borders with its neighboring city Mandaluyong. Pasig is also a good jumping point as it serves as a hub to the other cities.

When considering investments in Pasig, studying the location and the surrounding vicinity is important. You may want to stay away from its factories or from the Pasig River, which is still being rehabilitated.

If there's a hotspot for shopping, then the Tiger City of Mandaluyong is the place to be. With SM Megamall, Shangri-la Plaza and other shopping districts around the area, it attracts a lot of foot traffic and is easily accessible. It also soars in the business and finance aspect. It houses the Ortigas business district and the Asian Development Bank, which is home to lots of foreign employees and expatriates. You definitely won't have a shortage of tenants if you're looking to invest in the Mandaluyong area.

Pasay is the airport city of the Philippines. You may not believe it, but ALL of Manila's airports are conveniently located within Pasay city. It's a very vibrant city, good for commerce and leisure – with casinos and hotels strewn across the area, and Newport City near the domestic airport. But the drawback of all this good business is that it's traffic central. However, it's a good, booming business for those looking to rent or flip condo units. You're almost guaranteed to have a steady turnover of tenants if you invest in a condo within the airport vicinity.

Quezon City is the most populous city in the country, and the largest city in the National Capital Region. It's home to the country's top universities such as Ateneo de Manila, University of the Philippines, to name a few. It also has quality hospitals such as St. Luke's Medical Center, Philippine Heart and Lung Center, among others. And with classy villages like Ayala Heights and La Vista, and condos located at prime lots near schools, it's a good location for a sound real estate investment.

Muntinlupa is a highly urbanized city which is the southernmost city of the National Capital Region. This city is a contradiction, to say the least. It houses the national jail, the New Bilibid Prison, as well as the posh Ayala Alabang Village, one of the country's wealthiest residential villages. Bordering the Laguna lake, it contains scenic views as well as quaint rolling hills. When investing in Muntinlupa, make sure that you stay away from the jail and stick to the scenic spots so that your property retains its value.

Cebu is one of the most developed cities in the Philippines, and a center for trade and tourism in the Visayas region. An interesting mix of urban and beach life, it's home to many industries such as shipping, furniture-making, BPOs, among others. With a vibrant food scene, lots of tourist attractions, and historical landmarks, no wonder Cebu attracts millions of tourists yearly. It's best to get a real estate investment in the city to capitalize on this growing area.

Davao is the largest city in the Philippines, with an area of 2,443 square kilometers! It has an interesting mix of urban, country, and beach properties, with a variety of activities perfect for tourists. (Mt. Apo, the tallest mountain in the country, is also located in Davao.)

It's a haven for foodies, with fruit exports such as bananas, durian, pineapples and seafood such as yellow fin tuna, milkfish, shrimp, and crab. And as the 3rd most populous city in the country, your real estate investment is in good hands if you situate it near the urban center. Davao: Life is here!

Last but not the least is Baguio, the Summer Capital of the Philippines. With its cold climate, pine forests, and picturesque views, it's a tourist spot for those seeking refuge from the unbearable heat of the city. Especially during summer or the Panagbenga flower festival, tourists number by the millions. That's why there is a booming hotel and inn industry in Baguio, with over 80 establishments available. If you're tempted to get a condo unit or a summer home in Baguio, that would certainly be a wise acquisition with lots of potential.

 
Types of Property for Sale
There are numerous types of properties and real estate that you can invest in. But strictly speaking, for the purposes of this article let's narrow down our discussion to the relevant ones. These are: Lots, Houses, and Condominiums. Let's discuss each one.

Lots
A vacant lot is a good starting point if you want to build your house (or business) from scratch. Prices are pegged at a per square meter basis. Of course, prime lots near the city command the highest prices, while lots located near the outskirts of town are much more affordable.

There are basic tips which you need to look out for when scouting for vacant lots in the Philippines. First, deal only with titled property. It's a headache to rely only on tax declarations when dealing with untitled lots, because you would need to trace the chain of ownership from previous owners. Next, deal with the actual sellers themselves. Things get really cloudy when the sellers themselves are not the ones named in the title, or if they act through Special Powers of Attorney. Third, verify and check the title on file with the Registry of Deeds. You must check the paperwork diligently, and not just trust the seller at face value.

It is important to note that foreigners CANNOT purchase land in the Philippines and have it titled under his own name. Though exceptions apply, (hereditary succession, acquisition by a former natural born Filipino citizen, etc.) it's best to consult a lawyer if you're a foreigner seriously considering to purchase property in the Philippines.


Condominiums
Condos are a good investment for those looking to live in the city, or seeking a self-sustaining investment. Location is the primary consideration for condos, because they are located smack dab in the center of civilization. Especially in the Philippines where the traffic is absolutely horrendous, condos are a sensible purchase because they are easily accessible to schools, offices, and recreational centers.

When looking at condos as an investment, it is important to have clear goals in mind. Will you live in it yourself, or are you just looking to rent it out until it pays for itself over time? Will you flip it over after the payments are done? These are important questions because most people think that finding buyers or renters for a condo is easy. If located near schools or offices, that may be true and it's a good self-sustaining investment that would pay for itself over time. But if your condo is located at an odd part of town, you might be disappointed to find out that there would be no real demand. You could be faced with an empty unit for a long time, with your association dues and bills piling up.

Note that unlike land, foreigners can purchase condo units in the Philippines and have it titled under their name.


House & Lot
What makes a house and lot an attractive option? First, is that you get to own the land itself. This is unlike condo units, where you only get to be a shareholder of the property development and you do not really own the land on which the building is constructed. Next, house and lots may be subjected to numerous home improvements. This is unlike condo units, which usually have a very strict deed of restrictions (some won't even allow you to drill holes on your wall to support your picture frames!) Lastly, with this setup, kids can be one with nature, and freely roam around the yard. There is a big expanse of space for you to take up your hobbies. Compare this to condos, where you are confined to small spaces and hallways, and you are subject to the rules of the Property Management Office of your property developer.

Also note that as with vacant land, a foreigner cannot purchase a house and lot and have it titled under his name. 

Property Status

When it comes to condos and housing models, there are 3 different property statuses: Preselling properties, Rent to Own properties, and Ready for Occupancy properties. Each scheme has its own pros and cons. Let's take a look at each one.

Preselling Properties
Preselling properties are a godsend to penny pinchers and those looking to save a ton of money. Especially if the condo is still in the Letter of Intent (LOI stage), the contract price will be much lower (as much as 40%) than Ready for Occupancy units. However, it carries with it the element of risk.

Buying preselling properties is risky especially if the property developer is new or has an unproven track record. There are numerous reasons why, which could include: slow construction process, quality of materials used, or even a change of plan from the intended proposal.

When considering buying preselling properties, keep in mind that you should absolutely avoid fly-by-night development companies. Only trust established ones such as Megaworld, SMDC, DMCI, etc. You'll lose your money and property if ever the company goes bankrupt. Although our local laws and the HLURB guarantees protection to consumers, it could take a long time before you can recover your money from a developer that goes bankrupt. Thus, it's better to be safe than sorry.

Also, choose a profitable location so that you're sure that your unit value will not decrease. In case you want to rent out your property first to tenants, you can still command a good price.
But one thing for certain, is that buying preselling properties requires commitment on the part of the buyer. You will need to shell out downpayment, and yet your unit is still under construction. You'd need to wait for quite some time before the unit is constructed and turned over to you. All in the name of savings. Thus, you should evaluate your situation and see if buying preselling units best suits your needs.
Preselling Condominium | Preselling House & Lot | Preselling Lot | Preselling Office | Preselling Townhouse


Rent to Own Properties
The rent to own payment scheme is a convenient option if you truly plan to use the unit as your primary residence in the next 10 to 20 years. The contract price for the unit will be more expensive, but what you get in return is a convenient payment scheme that will ease the amortization of the whole contract price into manageable, monthly chunks.

However, study the contract carefully. Be sure to watch out for interest rates and other incidental fees because they might balloon the price of your monthly payment. Also, Rent to Own properties are getting less popular and it seems that many developers are not using this scheme anymore when selling their properties. You'd have to search high and low for rent to own payment schemes, but they still do exist.


Rent To Own Condominium | Rent To Own House & Lot | Rent To Own Townhouse


Ready for Occupancy Properties
Ready for Occupany properties means that the construction is already finished, and the unit is up for sale and ready for turnover. There's no risk involved, because the construction and development stage is already completed. You can view the units for sale, go around the property and look at the quality of materials, and decide for yourself if it's worth investing in.

However, you'll pay full price for the unit. This option is more suited for the rich buyer with a low tolerance for risk. For example, a preselling unit costs around 2 to 2.5 Million pesos for a 50sqm unit. If this is sold at the Ready For Occupancy date, the price will balloon to around 3.2 to 4 Million pesos. This money could have been better spent elsewhere, like new appliances or even for down payment at another condominium project. Evaluate your finances and really decide whether this is the best option for you.

RFO Condominium | RFO House & Lot | RFO Lot | RFO Office | RFO Townhouse