Almiya - Preselling House & Lot
Premium project of AboitizLand in Pagsabungan Mandaue Cebu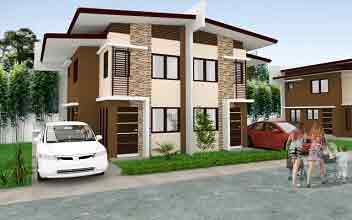 Project Type : House & Lot
Listing Type : Preselling
Developer Name : AboitizLand
Units : House & Lot
Price: ₱ 3,000,000 & Up
Address : Almiya Subdivision
Location : Mandaue , Cebu PH Almiya AboitizLand Almiya Almiya AboitizLand Almiya Mandaue
https://www.almiyacebu.com
With superb amenities, ideal location, and various home models on its roster, the Almiya Mandaue Cebu is a viable option for those who seek more than just a house as their home. Investing in Almiya is also a better alternative for anyone who wants to grow their money. As there is an abundance of premier developments in downtown Cebu City or nearby Mactan Island, but a barangay (village) in Mandaue City, Cebu, known as Brgy. Canduman might be the best choice. This place is one of the quietest and friendliest neighborhoods in town. But it does not stop there. This house and lot community for sale in Mandaue City is just a 30-minute drive from Cebu City and 45 minutes from Mactan Island where the Mactan Cebu International Airport is located. Almiya also offers some of the finest amenities in a nature-centered community.
Mandaue City, on the other hand, is a robust city where you can find premier universities and colleges, as well as well-known primary and secondary schools, and other establishments and institutions. The city has well-developed infrastructures that could sustain economic growth for the years to come. The city is home to the University of Cebu Lapu-Lapu & Mandaue, Collegio de La Immaculada Concepcion, the Mandaue Coliseum, St. James Amusement Park, Seamen's Hospital Cebu, and Our Lady of Fatima Basak Mandaue, among other landmarks which the city is well-known for.
Most investors find Almiya to be rooted in a location rich in history where the economy thrives in leaps and bounds. Moreover, the city has a growing inflow of tourists and investors, as well as home seekers who want to reside in the city permanently. As this AboitizLand developed property is continuing to evolve and innovate, the rising land value of Almiya Mandaue offers the best investment return.


Popular Links
Almiya
Almiya Location
Almiya For Rental Units
Almiya Resale Units
Almiya Pre-Selling Units
Almiya Showroom
Almiya Amenities
Almiya Price
Almiya Contact