Seafront Residences - Preselling House & Lot
Premium project of AboitizLand in San Juan San Juan Batangas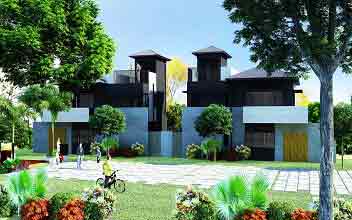 Project Type : House & Lot
Listing Type : Preselling
Developer Name : AboitizLand
Units : Lot Only
Price: ₱ 6,000,000 & Up
Address : San Juan, Batangas
Location : San Juan , Batangas PH Seafront Residences AboitizLand Seafront Residences Seafront Residences AboitizLand Seafront Residences San Juan
https://www.seafrontresidencessanjuan.com
The Seafront Residences San Juan brings together the best of man and nature. This house and lot package in Batangas is situated along the northwest shore of the majestic Tayabas Bay, a blue water ocean that spans through the southern towns of Quezon Province to the east, the island province of Marinduque to the southeast, and the island province of Mindoro to the south.
The Seafront San Juan Batangas has several unique and diverse amenities and facilities unequaled by any other seaside developments in Southern Tagalog. Some of these amenities include the diamond shape linear park, a whirlpool, a Jacuzzi, and access to different water sports that you can't find in other resort-style residential developments in Southern Tagalog. These are only some of the most commendable amenities in the Seafront, there are more at stakes at this white sand beach resort community. Add to this is the mesmerizing views of the legendary Mt. Banahaw to the north.
The potential growth of San Juan, Batangas catches the eye of AboitizLand that was why the company assembled some of the world's experts in architecture, engineering, interior design, and landscaping, to come up with a world-class beachfront community.
Moreover, compared to vertical communities (such as a condominium), investing in a house and lot package and on a beachfront at that is now more feasible. With houses that are designed to enhance different perspectives, such as the patio view, ocean and street views, and the park view; whichever home model you pick is an awesome visual wonder for the tired eyes. Additionally, each home unit is provided with built-in gate and fence of aside from the Seafront's own landscaped entrance and exit gates with perimeter fence surrounding the whole community.

Popular Links
Seafront Residences
Seafront Residences Location
Seafront Residences For Rental Units
Seafront Residences Resale Units
Seafront Residences Pre-Selling Units
Seafront Residences Showroom
Seafront Residences Amenities
Seafront Residences Price
Seafront Residences Contact


Seafront Residences AboitizLand For Sale Price List

| Unit Name | Project Name | Developer | Price (₱) | Location |
| --- | --- | --- | --- | --- |
| Lot Only | Seafront Residences | AboitizLand | 6,000,000 | San Juan, Batangas |
| House 100 B | Seafront Residences | AboitizLand | 11,500,000 | San Juan in San Juan, Batangas |
| House 100 A | Seafront Residences | AboitizLand | 12,000,000 | San Juan, Batangas |
| House 100 | Seafront Residences | AboitizLand | 13,900,000 | San Juan in San Juan, Batangas |
| House 150 | Seafront Residences | AboitizLand | 14,400,000 | San Juan, Batangas |