Amaia Scapes Bulacan - Preselling House & Lot
Premium project of Amaia Land in Manggahan Santa Maria Bulacan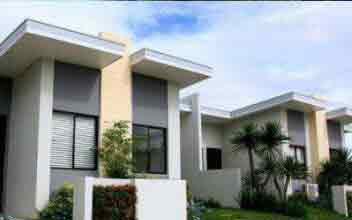 Project Type : House & Lot
Listing Type : Preselling
Developer Name : Amaia Land
Units : Twin Homes
Price: ₱ 1,200,000 & Up
Address : Brgy. Manggahan and Sta.Cruz, Santa Maria
Location : Santa Maria , Bulacan PH Amaia Scapes Bulacan Amaia Land Amaia Scapes Bulacan Amaia Scapes Bulacan Amaia Land Amaia Scapes Bulacan Santa Maria
https://amaiascapesbulacan.phproperty.com/
Amaia Scapes is a 3.3 hectares of flat terrain developed by Amaia Land located in the heart of Sta. Maria in Bulacan. Amaia Scapes is strategically located in a booming town within the cleanest and greenest part of the city. Amaia scapes are located at Brgy. Manggahan and Sta.Cruz, San Jose Del Monte, in Bulacan. The area is an urbanized municipality where transportation, culture, medicine have thrived throughout the years without any problems.

Amaia Scapes is provided with a perimeter fence and guarded the entrance and exit for the protecting the residents and wailing intruders away. The Village also has different amenities and feature to get the owners settled easily and made them convenient. There is a playground with various facilities to make the kids have outdoor fun right in their home and make new friends. Amaia Scapes Bulacan also have exclusive amenities like the Village Patio and the patio greens to make the residents feel special. Other amenities in the village include a pavilion, basketball court, and a swimming pool.

The Amaia Scapes Bulacan offers different unit types to match the needs and taste of the home buyers. The units in the development include Twin Pod, Multi Pod Inner Unit, Multi Pod End Unit, Bungalow Pod, Twin Homes, Single Pod, and a Carriage Pod Retail area. The area of the Lots in the development 75 SQM to 92 SQM and the house area is from 25 SQM to 56 SQM. The units can be purchased at a price range of Php 1M to Php 2.9M.

Popular Links
Amaia Scapes Bulacan
Amaia Scapes Bulacan Location
Amaia Scapes Bulacan For Rental Units
Amaia Scapes Bulacan Resale Units
Amaia Scapes Bulacan Pre-Selling Units
Amaia Scapes Bulacan Showroom
Amaia Scapes Bulacan Amenities
Amaia Scapes Bulacan Price
Amaia Scapes Bulacan Contact
Amaia Scapes Bulacan Amaia Land For Sale Price List

| Unit Name | Project Name | Developer | Price (₱) | Location |
| --- | --- | --- | --- | --- |
| Twin Pod | Amaia Scapes Bulacan | Amaia Land | 100,000 | Santa Maria, Bulacan |
| Multi Pod Inner | Amaia Scapes Bulacan | Amaia Land | 800,000 | Santa Maria, Bulacan |
| Multi Pod End | Amaia Scapes Bulacan | Amaia Land | 999,000 | Santa Maria, Bulacan |
| Twin Homes | Amaia Scapes Bulacan | Amaia Land | 1,800,000 | Santa Maria, Bulacan |