Amaia Scapes Iloilo - Preselling House & Lot
Premium project of Amaia Land in San Jose San Miguel Iloilo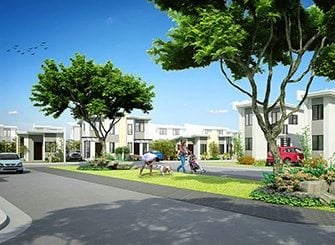 Project Type : House & Lot
Listing Type : Preselling
Developer Name : Amaia Land
Units : House & Lot
Price: ₱ 1,500,000 & Up
Address : Brgy. San Jose, San Miguel, Iloilo
Location : San Miguel , Iloilo PH Amaia Scapes Iloilo Amaia Land Amaia Scapes Iloilo Amaia Scapes Iloilo Amaia Land Amaia Scapes Iloilo San Miguel
https://amaiascapesiloilo.phproperty.com/
Ayala Land, Inc. (ALI), through Amaia Corporation, proudly brings you the Amaia Scapes Iloilo, a splendid house and lot community in the outskirts of San Miguel, Iloilo. This economic housing development offering majestic house and lot units in San Miguel, Iloilo, caters for typical Filipinos wanting to have more for less. This awesome community carries the Ayala brand of development. By this, you are assured of a durable and aesthetically designed home; a beautiful and nature-infused community with impressive amenities and valuable features; and a neighborhood which is described as some of the most melodious people in the Philippines.

The Amaia Scapes Iloilo is strategically located near an international airport (the Iloilo International Airport) and from one of the most progressive cities in the Visayas (Iloilo City). This Ayala Land-inspired residential development is made more affordable to common Filipinos on which the company recognizes their resilience. In behalf of this recognition, Amaia Corporation makes sure that all the houses (the development comes with 6 variations of the Amaia Home Design Series) offered as choices for investors and homeowners are built as planned with top-of-the-line materials and design.

The Amaia Scapes Iloilo is one of Amaia Corp.'s most-loved community developments this side of Western Visayas that caters to a wide array of affordable but high-quality communities. The atmosphere inside the Amaia Scapes Iloilo is amazingly superb and favorable for the health of the family while making their livelihood easy to manage and the kids' studies are addressed. Moreover, as part of Amaia Land's commitment to providing Filipinos of more affordable housing with the highest quality, the Amaia Scapes Iloilo is made easier to own through various flexible payment terms. You can have a piece of this property through Pag-Ibig and In-house Financing.
Amaia Scapes Iloilo Amaia Land For Sale Price List

| Unit Name | Project Name | Developer | Price (₱) | Location |
| --- | --- | --- | --- | --- |
| Twin Pod | Amaia Scapes Iloilo | Amaia Land | 1,080,000 | San jose in San Miguel, Iloilo |
| Bungalow Pod | Amaia Scapes Iloilo | Amaia Land | 1,380,000 | San jose in San Miguel, Iloilo |
| Twin Homes | Amaia Scapes Iloilo | Amaia Land | 1,740,000 | San jose in San Miguel, Iloilo |
| Single Home | Amaia Scapes Iloilo | Amaia Land | 1,990,000 | San jose in San Miguel, Iloilo |
| Carriage Pod | Amaia Scapes Iloilo | Amaia Land | 2,620,000 | San jose in San Miguel, Iloilo |