Amaia Series Novaliches - Preselling House & Lot
Premium project of Amaia Land in Novaliches Quezon City Metro Manila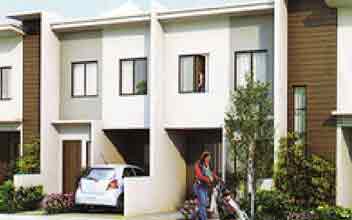 Project Type : House & Lot
Listing Type : Preselling
Developer Name : Amaia Land
Units : Bungalow, Single Home, Townhouse
Price: ₱ 3,200,000 & Up
Address : Brgy. 170 San Agustin, Novaliches
Location : Quezon City , Metro Manila PH Amaia Series Novaliches Amaia Land Amaia Series Novaliches Amaia Series Novaliches Amaia Land Amaia Series Novaliches Quezon City
https://amaiaseriesnovaliches.phproperty.com/
Amaia Land presents to you one of its finest constructions in the name of Amaia Series Novaliches. Amaia Land is one of the best names in the field of architecture and development that offers the best of its developments that stands amidst the bustling city of Quezon to offer a blend of comfort and convenience to its residents.
A community of amenities that promise you a laid back lifestyle! Your kids will love the giant basketball court and the huge playground that are present well within the property for their regular gaming sessions. There is available a well-designed and spacious clubhouse such that all the meetings, gatherings etc. can be well managed within the complex itself without causing the harassment of looking for a place elsewhere.
The beautifully landscaped gardens are the gems of Amaia Series Novaliches which will never fail to attract and allure your guests. Additionally, a convenient retail stored is located right at your residential location such that all your daily essentials are easily available to you. While there are various indoor located amenities within Amaia Series Novaliches, the property is also located in close vicinity of daily essential locations such as schools, colleges, cafes, restaurants, hospitals, shopping malls etc. Hence, you can easily reach your desired or required destination within just a few minutes time. Therefore, this amazing construction by Amaia Land presents to you the perfect lifestyle that you can ever desire for yourself and your growing family.

Popular Links
Amaia Series Novaliches
Amaia Series Novaliches Location
Amaia Series Novaliches For Rental Units
Amaia Series Novaliches Resale Units
Amaia Series Novaliches Pre-Selling Units
Amaia Series Novaliches Showroom
Amaia Series Novaliches Amenities
Amaia Series Novaliches Price
Amaia Series Novaliches Contact
Amaia Series Novaliches Amaia Land For Sale Price List

| Unit Name | Project Name | Developer | Price (₱) | Location |
| --- | --- | --- | --- | --- |
| Three Bedroom | Amaia Series Novaliches | Amaia Land | 2,500,000 | Novaliches in Quezon City, Metro Manila |