Amaia Steps Nuvali - Ready For Occupancy Condominium
Premium project of Amaia Land in Canlubang Calamba Laguna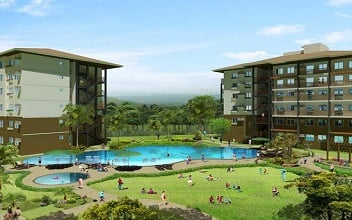 Project Type : Condominium
Listing Type : Ready For Occupancy
Developer Name : Amaia Land
Units : Unit A, Unit B, Unit G, Unit G1
Price: ₱ 2,900,000 & Up
Address : West Conservation Avenue, NUVALI, Canlubang
Location : Calamba , Laguna PH Amaia Steps Nuvali Amaia Land Amaia Steps Nuvali Amaia Steps Nuvali Amaia Land Amaia Steps Nuvali Calamba
https://amaiastepsnuvalisantarosa.phproperty.com/
Sta. Rosa City, Laguna lies only 38 kilometers south of Metro Manila and a predominantly suburban residential community during the 1970s. The last decades saw the tremendous economic growth of the city due to the migration of multinational plants such as Coca Cola, Toyota, Hitachi Corp. and the proliferation of economic zones and industrial parks such as the Laguna Techno Park Inc. and the Sta. Rosa Industrial Complex among others..

The city is now the Lion City of South Luzon and its richest city in terms of annual income. It is also home to a local theme park similar to Disneyland, the Enchanted Kingdom. The Amaia Steps Nuvali also calls this city its home.

The Amaia Steps Nuvali is a massive master-planned land development for the new generation. It is also a mid-rise residential development. Composing of more than 2,290 hectares of arable land, Ayala Land had ambitiously put together this huge township project involving 14 buildings, comprising 4 to 6 floors in every building.

Ayala Land is committed in bringing to the populace a brand new type of living, working and recreation all in one place. For this 2.8 hectares of development, the housing offered number around 1,140 residential units ranging in different sizes.

The condo type housings are classified as: Studio Unit (31-50sqm) and Premier Unit (62-73sqm). Both units are spacious and typically provided with complete amenities not readily available among conventional housing units. Some units have the afforded balconies to give you awesome view of the surrounding greens and open spaces.

The large swimming pool is for everybody to enjoy, a sprawling basketball court, clubhouse, children's playground, retail stores, grand lawn and so much more amenities and facilities are brilliantly made. The site sits near the premier cities in Laguna and Manila such as Calamba City, Alabang and Makati CBD. It is also close to the magnificent city of Tagaytay in Cavite.

Your kids will not be left behind regarding education and learning as the Laguna BelAir Science High School is just close by. The Ayala Malls Solenad in Nuvali, SM City Sta. Rosa, Target Mall, Laguna Central and other shopping centers are easily accessible for your convenience.

The Sta. Rosa Community Hospital, New Sinai MDI, St. James Hospital and other medical institutions abound in the area. When you are working in major industries and the various industrial parks that surround the estate, living in the Amaia Steps Nuvali becomes more reasonable.

Popular Links
Amaia Steps Nuvali
Amaia Steps Nuvali Location
Amaia Steps Nuvali For Rental Units
Amaia Steps Nuvali Resale Units
Amaia Steps Nuvali Pre-Selling Units
Amaia Steps Nuvali Showroom
Amaia Steps Nuvali Amenities
Amaia Steps Nuvali Price
Amaia Steps Nuvali Contact
Amaia Steps Nuvali Amaia Land For Sale Price List

| Unit Name | Project Name | Developer | Price (₱) | Location |
| --- | --- | --- | --- | --- |
| Unit A | Amaia Steps Nuvali | Amaia Land | 2,900,000 | Calamba, Laguna |
| Unit B | Amaia Steps Nuvali | Amaia Land | 2,900,000 | Calamba, Laguna |
| Unit G | Amaia Steps Nuvali | Amaia Land | 4,400,000 | Calamba, Laguna |
| Unit G1 | Amaia Steps Nuvali | Amaia Land | 4,800,000 | Calamba, Laguna |