Anvaya Cove - Preselling House & Lot
Premium project of Ayala Land in Sabang Morong Bataan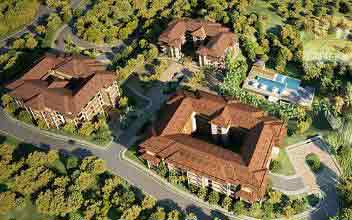 Project Type : House & Lot
Listing Type : Preselling
Developer Name : Ayala Land
Units : House & Lot
Price: ₱ 0 & Up
Address : Anvaya Cove Nature Club
Location : Morong , Bataan PH Anvaya Cove Ayala Land Anvaya Cove Anvaya Cove Ayala Land Anvaya Cove Morong
https://www.anvayacove.net/
The Anvaya Cove Morong is a leisure community development brought to you by the Ayala Land Premier, and it is the company's first venture on this type. The Anvaya Cove offers beach and nature club and golf and sports club aside from a serene community.

The enclave is set within "a mountain near the sea", a truly unique blend of grandiose living in-between the works of nature. This magnificent and distinct topography enables nature seekers to have both mountain reprieve and a seaside resort as a living environment.

The project is located near the North Luzon Expressway (NLEX) and the Subic-Clark-Tarlac Expressways (SCTEX), specifically in Morong, Bataan overlooking and near Subic Bay. The project sits on 470 hectares of rolling terrain with 3.5 kilometers of coastline having the highest elevation at 130 meters above sea level.

The stunning mountain ranges of Bataan and the crystal clear waters of Subic Bay are in combination of the Asian Tropical inspired homes inside the Anvaya Cove, carefully planned and built amid the teeming abundance in forestry, wetlands, water features and the finest amenities and facilities typically Ayala Land's. A truly brilliant enclave!

Popular Links
Anvaya Cove
Anvaya Cove Location
Anvaya Cove For Rental Units
Anvaya Cove Resale Units
Anvaya Cove Pre-Selling Units
Anvaya Cove Showroom
Anvaya Cove Amenities
Anvaya Cove Price
Anvaya Cove Contact
Anvaya Cove Ayala Land For Sale Price List

| Unit Name | Project Name | Developer | Price (₱) | Location |
| --- | --- | --- | --- | --- |
| Leisure | Anvaya Cove | Ayala Land | 0 | Morong, Bataan |
| Courtyard | Anvaya Cove | Ayala Land | 0 | Morong, Bataan |
| Greenview | Anvaya Cove | Ayala Land | 0 | Morong, Bataan |
| Courtyard Greenview | Anvaya Cove | Ayala Land | 0 | Morong, Bataan |
| Horizon | Anvaya Cove | Ayala Land | 0 | Morong, Bataan |
| Courtyard Horizon | Anvaya Cove | Ayala Land | 0 | Morong, Bataan |