Camella Capiz - Ready For Occupancy House & Lot
Premium project of Camella in Sibaguan Roxas Capiz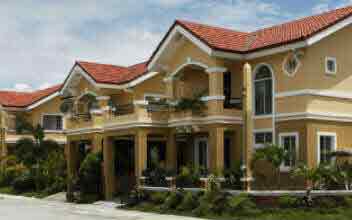 Project Type : House & Lot
Listing Type : Ready For Occupancy
Developer Name : Camella
Units : Townhouse
Price: ₱ 1,232,324 & Up
Address : Brgy. Sibaguan, Roxas City, Capiz
Location : Roxas , Capiz PH Camella Capiz Camella Camella Capiz Camella Capiz Camella Camella Capiz Roxas
https://www.camellacapiz.com/
Camella Capiz is an elegant Spanish-inspired themed community, designed to meet your needs. With its 12-hectare land space, it has 24-hour secured entrance gates to ensure the safety of the estate at all times. Complete with amenities to help you live a wholesome and healthy life, Camella Capiz has the best access to seafood markets and beaches too. Take time to relax and recharge while enjoying the clubhouse, swimming pool, ball courts and playground. The function rooms and open spaces with biking and jogging lanes are places where the community can bond. The green landscapes, gardens and parks with bike trails are wonderful places to exercise or unwind too.

Capiz is largely known as the "Seafood Capital of the Philippines". The major producers and suppliers of milkfish, crabs and prawns are congregated in this 20,000 hectares. Other harvests that they sell include blue marlin, squid, oysters, shrimp, seaweed and angel wings, with major ventures in prawn culture and prawn feed manufacture, seaweed farming and the distribution and processing of other marine products. This makes Capiz an ideal spot for scuba divers, kayakers or generally people who love the sea, seafood and nature.

Camella Capiz is strategically located on 4.5 kilometers form the city, which is approximately a 5 minutes drive away. Tranport terminals, like Ceres Liner Bus Terminal, Albar Terminal, Roxas City Airport and Culasi Port are around the estate. With shuttle services provided for residents to travel to and from the city, the estate is easily accessible.

Being positioned amidst many landmarks, homeowners will be able to live more comfortably and conveniently. Some of the schools around the area include Colegio de la Purisima Concepcion (CPC), Capiz State University, Filamer Christian University and Hercor College. In the case of a medical emergency, Roxas Memorial Provincial Hospital, Capiz Emmanuel Hospital, St. Anthony College Hospital and Capiz Doctor's Hospital are just minutes away. Whether it is groceries or leisure shopping, get them at Gaisano Grand Roxas, Gaisano Grand Marketplace, Carol Square Plaza, Robinsons Mall and Brgy. Sibaguan Wet Market. Places of worship that are near to the estate will be Immaculate Concepcion Metropolitan Cathedral, Brgy. Sibaguan Chapel and Sta. Monica Parish Church. Capiz Government and Business Center, Capiz Provincial Park and Villareal Stadium are other landmarks close to Camella Capiz.