Camella Homes Quezon - Ready For Occupancy House & Lot
Premium project of Camella in Isabang Tayabas Quezon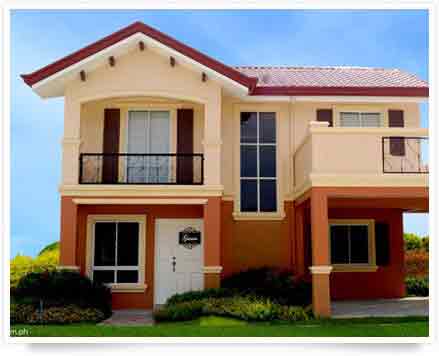 Project Type : House & Lot
Listing Type : Ready For Occupancy
Developer Name : Camella
Units : Townhouse
Price: ₱ 1,084,486 & Up
Address : Isabang, Tayabas City, Quezon, Philippines
Location : Tayabas , Quezon PH Camella Homes Quezon Camella Camella Homes Quezon Camella Homes Quezon Camella Camella Homes Quezon Tayabas
https://camellahomesquezon.phproperty.com/
A coconut country, where lambanog (coconut wine) is the favorite spirits, Tayabas City in Quezon Province sits at the foot of the magical Mt. Banahaw. Camella Quezon is also nestled near this mythical mountain, where it lies like an eagle which landed safely on its knees.

The Camella Quezon is another of Vista Land's brand new community catering to peace and nature-loving people who want to indulge in great living without hurting their pockets. This residential development is located bordering the entrance of Lucena City, along Isabang Road, Tayabas City, Quezon Province. Quezon is part of the CALABARZON economic hub.

Tayabas City is also neighbor to other great Quezon towns like Candelaria, a highly-industrialized town: Sariaya, the gateway to the city and Lucban, the premier tourist attraction with its colorful San Isidro Festival.

The cool breeze and magnificent forestry surrounding the 11-hectare project give an awesome feel of serenity and tranquility. Residents will surely appreciate the great view of the mountain and still enjoy the luxury of having to stay where all the necessities of life abounds.

An Italian-inspired community where pathways are covered with Saltillo-tiles and the lush evergreen gardens are truly great to behold. The houses are inspired and built from the Camella Home Series of designs.

Engineered to perfection, the houses come in lucky 13 elegant models, constructed in 2-Storey Single-Firewall, 2-Storey Single-Detached, 2-Storey Townhouse (inner and end units) and 1-Storey Row House.

The units have sizes ranging from 28 to 166sqm of floor area and lot area that range from 40 to 143sqm. There are 2-5 bedrooms spaces depending on unit size, 1-2 T&B; with provisions of carport, maid's room, service area, porch and balcony for selected units.

There are also provisions for living, dining and kitchen areas for all units. The walls and ceilings are finished and painted, customized to suit every homeowner's preference. The entrance gate is guarded 24/7 with abled personnel and with perimeter fence that adds to the security of every resident.

The amenities are the finest in this part of Southern Tagalog, such as Clubhouse, basketball court, landscaped parks and gardens, pavilion, swimming pool, children's playground, Fitness Park where you could do zumba or aerobics, jogging trail and many others.

Schools are near the site such as the St. John Bosco Academy, Our Lady of Victor Integrated School, Quezon Science High School, St. Lucy' School for Kids, Enverga University Lucena, Pillars of Faith Christian Academy and Manuel S. Enverga University Foundation Candelaria.

Hospitals are also near the and could be reached within minutes, such as the Lucena United Doctors' Hospital, Peter Paul Philippines Medical Center Candelaria, Greg Hospital Sariaya, Candelaria United Doctors' Hospital, Mt. Carmel Medical Center Lucena and Tayabas Community Hospital.

Malls, business centers and other places of interest thrive within the immediate vicinity of Camella Quezon, such as South Emerald Supermarket, SM Lucena, Pacific Mall, Savemore Lucena, Ongville Department Store Tayabas, Sioland Shopping Center Tayabas, Lucena Grand Central Terminal and Shopping Complex, among others.