Camella Leyte - Ready For Occupancy House & Lot
Premium project of Camella in Campetic Palo Leyte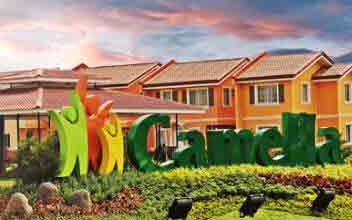 Project Type : House & Lot
Listing Type : Ready For Occupancy
Developer Name : Camella
Units : Lot
Price: ₱ 3,047,348 & Up
Address : Brgy. Campetic, Palo Leyte
Location : Palo , Leyte PH Camella Leyte Camella Camella Leyte Camella Leyte Camella Camella Leyte Palo
https://camellaleyte.phproperty.com/
Are you a city buff like most of us? If the answer to this question is yes, then the Camella Leyte is the perfect combination of luxurious spacious houses within the city's reach. If you are looking to enjoy all the comforts of a city without having to compromise on the space factor when it comes to having a dream home then choosing this as a family home is the best option that you have. It provides you with a fresh and luxurious lifestyle.

The best feature of the estate is that it is established in Eastern Visayas Region of the Philippines which is known as the historical part of the city keeping you in touch with your roots. This estate allows you to have a splendid view of amazing landscape along with the comfort of a city life. The luxurious Spanish Mediterranean inspired community, Camella Leyte lets you experience a truly relaxing environment of home living. This in today's day and age can be a big plus.

The location of this fully developed community is such that it is favorable to almost everyone who wants to live in it. The Camella Leyte is located just stone's throw from school, hospitals and shopping centers which makes it best for families.

If you have been thinking about the accessibility factor of the property then you can count on the Camella developers to give you only the best that they have to offer. The subdivision is easily accessible via major Highways and all the business districts.

This makes it the most convenient location to live in. The best feature about this development is the number of model houses that you can chose from. The estate offers you 5 different types of homes to choose from depending on you and your family's needs. It also provides its resident with exclusivity and peace of mind for which Camella Leyte is famous for.

Similar to all the creations of Camella this too is loaded with numerous amenities to provide a comfortable stay to its resident and the developers are adamant to add new things to make it even better. Security and safety is the first and the last most essential focus of the team and they provide 24 hours service to make sure that you don't have to worry about anything else.