Camella Lombardi - Ready For Occupancy House & Lot
Premium project of Camella in Azienda Talisay Cebu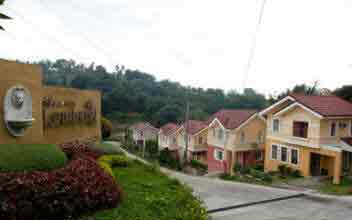 Project Type : House & Lot
Listing Type : Ready For Occupancy
Developer Name : Camella
Units : House & Lot
Price: ₱ 1,000,000 & Up
Address : Talisay, Cebu City, Philippines
Location : Talisay , Cebu PH Camella Lombardi Camella Camella Lombardi Camella Lombardi Camella Camella Lombardi Talisay
https://lombardi.camellatalisay.com/
Feel and witness an Italian-inspired community within the lush greens and hilly terrain of Talisay, Cebu City. Here, Camella Lombardi had risen! Primarily a house and lot residential development, this project is offered by the best and the finest property developer of the new century, the Vista Land Company.

Located in Azienda, Talisay, Cebu City, the property lies in a hilly surrounding where the climate is typically tropical like the rest of the country. But on this spot, slightly cool weather is pervasive most of the year because of its elevated terrain. This condition is to the advantage of the residents who would like to indulge on a cool and pristine environment and in a superb setting at that! The property development is a new innovation in cozy living, yet so easy on the pocket, where water features and greens dominate the scenery.

The project offers split-level, 2-StoreyTownhomes with 2 bedrooms, uniformed 65sqm in floor area and basically attached to maximize space and eliminate easement. Carport space is so large, 2 cars may fit in it. The Lombardi (sometimes spelled as Lombardy) design of houses is patterned after this northwestern town of Italy, one of the most populous and richest regions in that country. The entrance gate alone of this property is typical of a palace entrance, where roving guards are stationed. This gate is well secured 24/7, with perimeter fence providing for additional protection. The entire family is virtually safe and sound inside this majestic enclave.

Amenities are breathtakingly world-class, the likes of an Olympic-size swimming pool, basketball court, park and gardens, children's playground, landscaped lawn, clubhouse and many others. Colleges, universities and other prestigious schools are well too near the site, such as the Asian College of Technology, Sisters of Mary School, Divino Amore Academy, Don Bosco Tech and the Visayan Wesleyan Christian School.

Hospitals such as the Baking Medical Center, Talisay District Hospital, Cebu City Medical Center and St. Anthony Mother and Child Hospital are just few of the hospitals around. This location also offers the best and quick accessibility to Talisay's tourist attractions and commercial centers which are within or in close proximity to the site, such as the Talisay Mini-Funland, Tubod Flowing Water Resort, Crocolandia, Coco Maldita Beach Resort, Taoist Temple Cebu, SM Seaside Cebu, Robinson's Place Cebu and many others.

Camella Lombardi is also very close to Cebu City proper where work, business, trading and other economic activities are very lively and stable. If you live in Lombardi, you'll probably home by now!