Mahogany Place III - Ready For Occupancy House & Lot
Premium project of DMCI in Ususan Taguig Metro Manila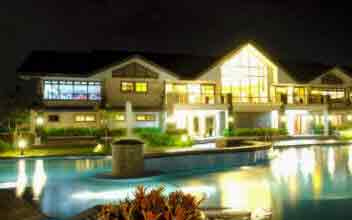 Project Type : House & Lot
Listing Type : Ready For Occupancy
Developer Name : DMCI
Units : 3 BR, 4 BR, 5 BR
Price: ₱ 12,041,000 & Up
Address : Acacia Estates,
Location : Taguig , Metro Manila PH Mahogany Place III DMCI Mahogany Place III Mahogany Place III DMCI Mahogany Place III Taguig
https://dmcimahoganyplace.phproperty.com/
The Mahogany Place III has been designed and created to enable you to live life the way you desire it to be. You will find it located at the Acacia Estates in Taguig city. They offer residents, residential units at unit sizes which start at 180 sq m to 272 sq m. The price range of the residential condo units here starts at Php 12.6 Million to Php 29.5 Million.
The Mahogany Place III has been created and designed by DMCI homes who are one of the top real estate developers in the country. It occupies one of the prime spots in the world. Taguig is one of the youngest cities in the country. Yet it is fast developing and expanding like the major cities. These residential complexes have been designed for low-density living. Get the best of landscaped greenery and gardens, clean and refreshing living spaces in your dream home. Also get unequaled amenities like never before only at the Mahogany Place III.
They offer you three kinds of homes which are the Milla Town houses, the Elena Homes, and the Catya Town House. The first ones are three stories high with 310 sqm of floor spaces. They offer residents with 3 bedrooms which are accompanied with balconies. The second ones are also three stories high and they offer three bedroom residential units. The third one is also three story and spacious which come with 3 bedrooms. Each of the residential units is provided with parking spaces.

Popular Links
Mahogany Place III
Mahogany Place III Location
Mahogany Place III For Rental Units
Mahogany Place III Resale Units
Mahogany Place III Pre-Selling Units
Mahogany Place III Showroom
Mahogany Place III Amenities
Mahogany Place III Price
Mahogany Place III Contact
Mahogany Place III DMCI For Sale Price List

| Unit Name | Project Name | Developer | Price (₱) | Location |
| --- | --- | --- | --- | --- |
| Sofia Townhouse | Mahogany Place III | DMCI | 12,041,000 | Taguig, Metro Manila |
| House and Lot | Mahogany Place III | DMCI | 12,577,000 | Taguig, Metro Manila |
| House and Lot | Mahogany Place III | DMCI | 13,500,000 | Taguig, Metro Manila |
| 4 Bedrooms | Mahogany Place III | DMCI | 15,000,000 | Taguig, Metro Manila |
| Zentype House | Mahogany Place III | DMCI | 15,485,000 | Taguig, Metro Manila |
| Lot Only | Mahogany Place III | DMCI | 16,185,000 | Taguig, Metro Manila |
| Townhouse Duplex-Single Detach | Mahogany Place III | DMCI | 16,340,000 | Taguig, Metro Manila |
| Catya Unit | Mahogany Place III | DMCI | 17,200,000 | Taguig, Metro Manila |
| House and Lot | Mahogany Place III | DMCI | 20,962,000 | Taguig, Metro Manila |
| 4 Bedrooms | Mahogany Place III | DMCI | 21,000,000 | Taguig, Metro Manila |
| 4 Bedrooms | Mahogany Place III | DMCI | 23,000,000 | Taguig, Metro Manila |
| Milla Model | Mahogany Place III | DMCI | 23,500,000 | Taguig, Metro Manila |
| 5 Bedrooms | Mahogany Place III | DMCI | 24,000,000 | Taguig, Metro Manila |
| 3 Bedrooms | Mahogany Place III | DMCI | 32,000,000 | Taguig, Metro Manila |