Highland City - Preselling Condominium
Premium project of Empire East in Cainta Rizal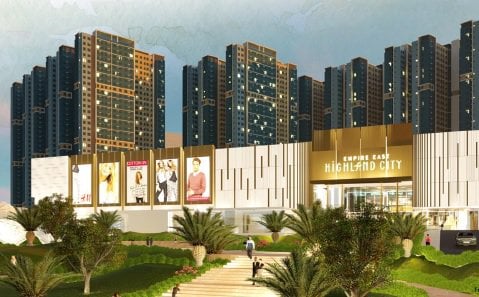 Project Type : Condominium
Listing Type : Preselling
Developer Name : Empire East
Units : 1 BR, 2 BR
Price: ₱ 4,000,000 & Up
Address : Felix Avenue, Cainta, Rizal
Location : Cainta , Rizal PH Highland City Empire East Highland City Highland City Empire East Highland City Cainta
https://www.highlandcitycainta.com
The Empire East Highland City is the new lifestyle center in Cainta, Rizal near Pasig City. This remarkable township project is Megaworld's 24th such development in partnership with Empire East Land Holdings, Inc., a Megaworld subsidiary. The group will likely spend Php20 billion for this project in the next 10 years starting in 2019. The Empire East Highland City, nicknamed the Highland City is rising on an elevated land (6-meters from the main road) thus it will not alter the natural contour of the land it will occupy. Moreover, the project will preserve the environmental safety and natural beauty of its adjoining communities.

Megaworld, together with Empire East, is mandated to protect the environment while creating enclaves different from their past developments. Meaning, every development is an improvement of the previous ones. This method of development is what clicks to investors. The Highland City, a 24-hectare township project in between Pasig and Cainta, Rizal, is comprised of four phases of development, namely, The Highland City, The Highland Mall, The Chartered Club (amenities and facilities), and The Highland Residences.

The Empire East Highland City is a new rising city East of Metro Manila and just a drive away from the CBDs of Taguig (BGC), Makati, Pasig, Mandaluyong, San Juan, and Manila. Moreover, the Highland City culminates a great living away from the dazzling sounds of the metro but too close to the conveniences of life.

The Empire East Highland City is beyond compare with other high-end mixed-use communities in Metro Manila as it boasts of 40% open space and has an efficient road network. The roads surrounding the property are as wide as a 6-lane highway for while the inner road network has an average 4-lane road. These road networks serve as the total convenience of a city living. After all, Highland City is a new city being born!