1001 Parkway Residences - Preselling Condominium
Premium project of Filinvest in Alabang Muntinlupa Metro Manila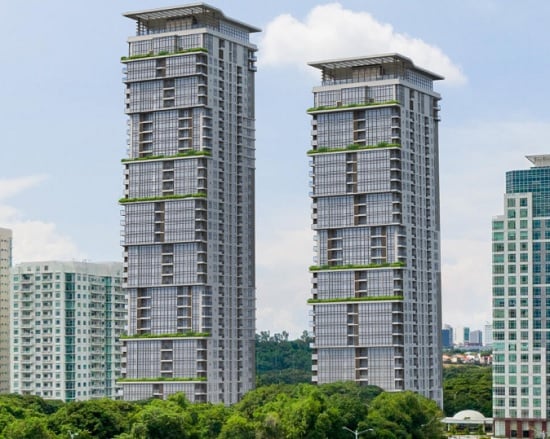 Project Type : Condominium
Listing Type : Preselling
Developer Name : Filinvest
Units : 1 BR, 2 BR, 3 BR
Price: ₱ 13,500,000 & Up
Address : Parkway Avenue (Millionaire's Row), Filinvest City
Location : Muntinlupa , Metro Manila PH 1001 Parkway Residences Filinvest 1001 Parkway Residences 1001 Parkway Residences Filinvest 1001 Parkway Residences Muntinlupa
https://www.1001parkwayresidencescondos.com
1001 Parkway Residences Alabang is the choice of modern urbanites wanting a more relaxing but productive living in the metropolis. 1001 Parkway Residences is a two-tower condominium development by Filinvest City in the district of Alabang, Muntinlupa City. 1001 Parkway Residences is part of Filinvest's Filigree project inside Filinvest City.
1001 Parkway Residences is an upscale two-tower high-rise residential development offering unique verdant urban living in the heart of the garden central business district of Filinvest City. 1001 Parkway has a unique architecture designed to let residents experience an energetic yet more relaxed lifestyle enabling a life of convenience. The property has a deep appreciation of nature and the overall well-being of its residents and guests.
1001 Parkway Residences Alabang Muntinlupa is part of the Filigree development by Filinvest. Filigree is the firm's luxury real estate brand bringing well-designed residential projects. The brand is ideal for those who value top-notch and luxury real estate identity bringing well-designed residential projects. It is perfect for those who value top-quality workmanship. Filigree assures the fruits of your hard-earned money will be put into high-quality property investment.
1001 Parkway Residences similarly offers top-of-the-line residential units with wide-ranging configurations. The condo projects offer one-bedroom, two-bedroom, and three-bedroom suites with Classic & Garden units. All units come with a balcony, while selected suites have two balconies with different floor areas. The units have distinct layouts corresponding to your lifestyle.
The resort-style 1001 Parkway Residences comes with global standard amenities and functional facilities to promote the live-work-play concept. 1001 Parkway offers an adult pool with a 50-meter lap section, kiddie pool, pool lounge, outdoor and indoor kids' play area, lobby lounge, main lounge, a pavilion, and sky lounge. Pet lovers will also enjoy bonding with their fur babies in the dog park. Moreover, to keep the residents fit without going outside their homes, 1001 Parkway Residences Alabang offers a yoga studio and a fitness gym.
1001 Parkway Residences Filinvest For Sale Price List

| Unit Name | Project Name | Developer | Price (₱) | Location |
| --- | --- | --- | --- | --- |
| 1 Bedroom Classic | 1001 Parkway Residences | Filinvest | 13,500,000 | Alabang in Muntinlupa, Metro Manila |
| 1 Bed Garden Unit | 1001 Parkway Residences | Filinvest | 20,300,000 | Alabang in Muntinlupa, Metro Manila |
| 2 Bedroom Classic | 1001 Parkway Residences | Filinvest | 25,700,000 | Alabang in Muntinlupa, Metro Manila |
| 2 Bed Garden Unit | 1001 Parkway Residences | Filinvest | 29,800,000 | Alabang in Muntinlupa, Metro Manila |
| 3 Bedroom Classic | 1001 Parkway Residences | Filinvest | 50,600,000 | Alabang in Muntinlupa, Metro Manila |
| 3 Bed Garden Unit | 1001 Parkway Residences | Filinvest | 73,400,000 | Alabang in Muntinlupa, Metro Manila |