Filinvest Sandia Homes - Preselling House & Lot
Premium project of Filinvest in Cale Tanauan Batangas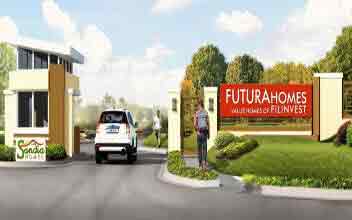 Project Type : House & Lot
Listing Type : Preselling
Developer Name : Filinvest
Units : House & Lot
Price: ₱ 0 & Up
Address : Brgy. Cale
Location : Tanauan , Batangas PH Filinvest Sandia Homes Filinvest Filinvest Sandia Homes Filinvest Sandia Homes Filinvest Filinvest Sandia Homes Tanauan
https://filinvestsandiahomes.phproperty.com
Amidst the backdrop of the scenic views of Mt. Makiling and the Tagaytay Ridge lies Filinvest's Sandia Homes Batangas. This world-class but truly affordable residential community has modern designs and the finest amenities in tow. The vibrant and dynamic surroundings of Sandia Homes make it as the perfect setting to nurture a growing family.
Sandia Homes could be your first home, with all those houses and functional amenities designed and built to last for generations only Filinvest Land can provide. This residential development is located in Brgy. Cale, Tanauan City, Batangas.
The location speaks for itself because the city is an ideal place to observe and live with nature while thriving to nurture the family near your place of work. The city is bounded on the southwest by Taal Lake and Tagaytay City on the northwest.
Popular Links
Filinvest Sandia Homes
Filinvest Sandia Homes Location
Filinvest Sandia Homes For Rental Units
Filinvest Sandia Homes Resale Units
Filinvest Sandia Homes Pre-Selling Units
Filinvest Sandia Homes Showroom
Filinvest Sandia Homes Amenities
Filinvest Sandia Homes Price
Filinvest Sandia Homes Contact