Casas Bauhinia - Preselling House & Lot
Premium project of IRC Properties in Binangonan Rizal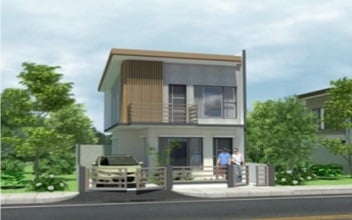 Project Type : House & Lot
Listing Type : Preselling
Developer Name : IRC Properties
Units : House & Lot
Price: ₱ 1,500,000 & Up
Address : Mahabang Parang, Binangonan, Rizal
Location : Binangonan , Rizal PH Casas Bauhinia IRC Properties Casas Bauhinia Casas Bauhinia IRC Properties Casas Bauhinia Binangonan
https://casasbauhinia.phproperty.com/
The Casas Bauhinia Binangonan is a dream come true for every low-to-middle-income family who is looking and envisioning a life in the countryside. But all has its own purpose and happiness. They are right in investing in a raw environment that features some of nature's greatest wonders still intact so that the younger generation can appreciate how to live clean and still happy and satisfied. Experience the joy of having a modern home in a middle of a well-planned community where everything can be reached in just a matter of minutes.

At the Casas Bauhinia, every young professional who wants to invest on their future now can have a greater chance of having to pay for one of the most reasonably priced first-class properties and still maintain a good standing financially. With the site's admirable location, ample recreational amenities, truly enviable community features, and a safer and secured community, the Casas Bauhinia is definitely a one-of-a-kind house and lot purchase.

Furthermore, making a reservation today will find yourself starting to mold a future which is cast in stone and will never be taken away from you. You can't imagine that with your meager income, you will be able to afford a world-class home, with your own spacious lot at that. At the Casas Bauhinia, you don't only make a family happy you also got to meet more friends. You are bound to have a piece of a precious property with your hard-earned money and will continue to earn for the rest of your life and beyond.
Popular Links
Casas Bauhinia
Casas Bauhinia Location
Casas Bauhinia For Rental Units
Casas Bauhinia Resale Units
Casas Bauhinia Pre-Selling Units
Casas Bauhinia Showroom
Casas Bauhinia Amenities
Casas Bauhinia Price
Casas Bauhinia Contact
Casas Bauhinia IRC Properties For Sale Price List

| Unit Name | Project Name | Developer | Price (₱) | Location |
| --- | --- | --- | --- | --- |
| Model C Regular Unit | Casas Bauhinia | IRC Properties | 1,550,000 | Binangonan, Rizal |
| Model B Regular Unit | Casas Bauhinia | IRC Properties | 1,650,000 | Binangonan, Rizal |