Playa Azalea - Preselling Lot Only
Premium project of LandCo in Samal Davao del Norte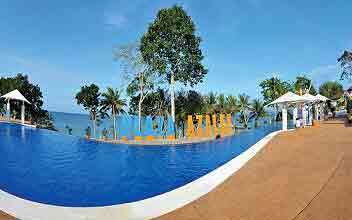 Project Type : Lot Only
Listing Type : Preselling
Developer Name : LandCo
Units : Lot
Price: ₱ 30,000 & Up
Address : Brgy. Limao
Location : Samal , Davao del Norte PH Playa Azalea LandCo Playa Azalea Playa Azalea LandCo Playa Azalea Samal
https://playaazalea.buylandco.com
Playa Azalea, a residential development built and being managed by LandCo. This seaside community will let you discover the natural beauty of Samal, a part of the Mindanao island group located on the Davao Gulf just across Davao City to the west. The serenity of this island, albeit it's slowly becoming a modern city, is the creation of a master-planned community addressing the needs for a stylish and functional community. The project prides itself of white sandy beaches, towering coconut trees, verdant fruit trees and mangroves, luscious flowering plants, impressive rock formation, tropical weather, and magnificent view of Davao Gulf and Davao City.
Playa Azalea is designed to harness a sustainable ecological plan and the island city's biodiversity and rich cultural heritage as a pivot point, the project offers a stylish, modern and luxurious tropical resort lifestyle that is ideal for homeowners who want a sure and not overcrowded vacation place. The site is specifically located in Brgy. Limao, IGACOS, Davao Del Norte. The project boasts of unique amenities not typically found in inland residential developments, like the Aqua Park, the Greenbelt Park, hill top clubhouse, a true viewing deck, picnic areas with cottages, seaside garden landscapes, seaside swimming pool (kiddie and adult), pool deck, jetty and commercial area and hotel complex, among others.
Plaza Azalea is a 44-hectare residential resort development that offers easy access to and from the site through Davao City. Going to this beautiful island recluse is just as easy as ABC. Once you are at Davao City, take a ferry ride at the Sasa Wharf (Babak District ferry terminal). The journey takes less than an hour, after alighting at the ferry boat, take a tricycle or jeepney ride until you reach the site. Another point of origin is at Davao Marina port, also in Davao City. You can ride at the pier's high-speed boat which will take you to Brgy. Limao in under 20 minutes. Alighting from the speed boat, take a tricycle or jeepney ride until you reach the site.
LandCo, Playa Azalea, Lot Only for Sale in Davao del Norte, Philippines. For price list, model house, floor plans, payment terms, CHAT LIVE with an agent 24x7. If you're looking to find LandCo, Playa Azalea for Sale, then check here first. We have full details of LandCo, Playa Azalea for Sale updated regularly. Everything you need to know about LandCo, Playa Azalea Lot Only buying process, broken down into stages. Includes selecting a unit, choosing a payment plan and buying your dream home at the right price.
Popular Links
Playa Azalea
Playa Azalea Location
Playa Azalea For Rental Units
Playa Azalea Resale Units
Playa Azalea Pre-Selling Units
Playa Azalea Showroom
Playa Azalea Amenities
Playa Azalea Price
Playa Azalea Contact
Playa Azalea LandCo For Sale Price List

| Unit Name | Project Name | Developer | Price (₱) | Location |
| --- | --- | --- | --- | --- |
| Lot | Playa Azalea | LandCo | 30,000 | Samal, Davao del Norte |