9 Central Park - Preselling Condominium
Premium project of Megaworld in Marilao Bulacan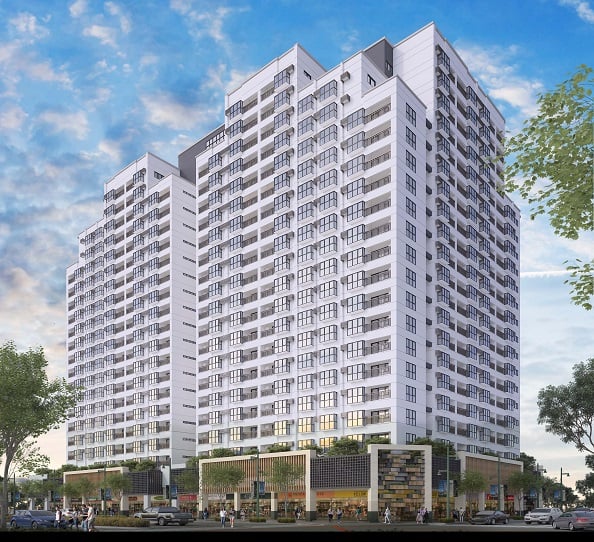 Project Type : Condominium
Listing Type : Preselling
Developer Name : Megaworld
Units : Studio, 1BR, 2BR, 3BR
Price: ₱ 8,300,000 & Up
Address : Northwin Global City
Location : Marilao , Bulacan PH 9 Central Park Megaworld 9 Central Park 9 Central Park Megaworld 9 Central Park Marilao
https://www.9centralparkcondos.com
9 Central Park Marilao Bulacan is Megaworld's first condominium project inside the Northwin Global City. The single U-shaped tower has 23 floors of residential units coming in as Studio, One-bedroom, Two-bedroom, and Three-bedroom suites. Pick a room size ranging from 35.5sqm to 136.5sqm.
9 Central Park is an epitome of a brand-new provincial living amidst the splendor of nature in a modern township, the Northwin Global City in the Marilao-Bocaue Bulacan boundary. The site is just a few minutes away from the Philippine Arena in Ciudad Victoria, Bocaue. It is one of the world's largest indoor sports stadiums. 9 Central Park is also a few minutes' ride from the New Manila International Airport (or the Bulacan International Airport).
9 Central Park stands at Megaworld's Northwin Global City, an 85-hectare mixed-use community expected to be the next central business district in Central Luzon. It features the Northwin Main Street, a master-planned development similar to the environment of New York City. The Northwin Main Street will be master-planned for connectivity and mobility with promenades and walking parks to be integrated between blocks of the district. Here, 44% of the area will be dedicated to green and open spaces.
9 Central Park investors and unit owners will benefit the most from these developments at the Northwin Global City. Leading to the district are main roads and avenues that will be as wide as 30 meters or 8 lanes for both sides. The upcoming Manila Clark Railway will have one of its main stations at the Northwin Global City. It will offer convenient access to future residents and guests of 9 Central Park.
Residents and unit owners of 9 Central Park will also have the chance to invest in Northwin Global City's offering of Shophouse lots and Commercial lots. The Shophouse lots will have sizes ranging from 250sqm to 550sqm, where you can build up to a 3-story-high building for your business. There are also spaces for retail, food, and beverage outlets: such as cafes, restaurants and bars, boutique hotels, and even outpatient clinics. The top floor of shophouses may be used for residential or office purposes.
9 Central Park offers not only brand-new living in the countryside but also brand-new businesses without going to Metro Manila. The green and sustainable features of 9 Central Park are ideal for the family. If you want clean and natural surroundings for your kids, without sacrificing modern living, 9 Central Park is it!
9 Central Park Megaworld For Sale Price List

| Unit Name | Project Name | Developer | Price (₱) | Location |
| --- | --- | --- | --- | --- |
| Studio Unit | 9 Central Park | Megaworld | 8,300,000 | Marilao, Bulacan |
| 1 Bed + Balcony | 9 Central Park | Megaworld | 12,900,000 | Marilao, Bulacan |
| 2 Bed + Balcony | 9 Central Park | Megaworld | 18,100,000 | Marilao, Bulacan |
| 2 Bed + Studio + Balcony | 9 Central Park | Megaworld | 27,800,000 | Marilao, Bulacan |
| 3 Bed + Deck | 9 Central Park | Megaworld | 35,300,000 | Marilao, Bulacan |