Eminenza Residences - Preselling House & Lot
Premium project of Metrostar Realty in Kaypian San Jose Del Monte Bulacan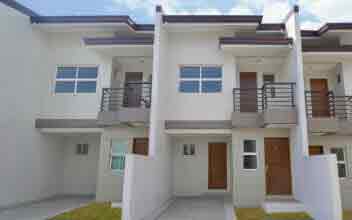 Project Type : House & Lot
Listing Type : Preselling
Developer Name : Metrostar Realty
Units : House & Lot
Price: ₱ 2,700,000 & Up
Address : Brgy, Kaypian,
Location : San Jose Del Monte , Bulacan PH Eminenza Residences Metrostar Realty Eminenza Residences Eminenza Residences Metrostar Realty Eminenza Residences San Jose Del Monte
https://eminenza.buymetrostar.com
Eminenza Residences is a classic and modern home developed by Metro Star Realty in the city of San Jose Del Monte. The development is located along the Quirino Highway, Brgy. In Kaypian. The project is very qualitative and affordable in an ideal location where everything is right where you want them.
Eminenza Residences is provided with different features and amenities and features to provide the residents with utmost comfort and convenience. Each of the units is provided an internet connection, a telephone, and a Cable TV. The entire subdivision uses a centralized water system that ensures clean and fresh water throughout the development. Metro Star Realty provided ensured the safety of the residents by providing a perimeter fence, an entrance gate, and CCTV security at strategic locations. The development also has a basketball court can also be used as a multi-purpose hall when needed. It allows the residents a chance to spend some quality time with their family either through a friendly sport or a social gathering.

Eminenza Residences offers a Townhouse with four different models. The Emmy 1 has an area of 101.90 SQM and a final price of Php 3.1M. Emmy 2 is the biggest unit in the development with an area of 130.20 SQM and a final price of Php 3.9M.Emmy 3 is the smallest Townhouse when it comes to price and area; it has an area of 87.80 SQM and a price of Php 2.7M. The Emmy 4 is the last townhouse in the development with an area of 123.30 SQM and a final price of Php 3.1M.
Popular Links
Eminenza Residences
Eminenza Residences Location
Eminenza Residences For Rental Units
Eminenza Residences Resale Units
Eminenza Residences Pre-Selling Units
Eminenza Residences Showroom
Eminenza Residences Amenities
Eminenza Residences Price
Eminenza Residences Contact
Eminenza Residences Metrostar Realty For Sale Price List

| Unit Name | Project Name | Developer | Price (₱) | Location |
| --- | --- | --- | --- | --- |
| Emmy 3 - Townhouse Inner Unit | Eminenza Residences | Metrostar Realty | 2,700,000 | San Jose Del Monte, Bulacan |
| Emmy 1 - Townhouse Inner Unit | Eminenza Residences | Metrostar Realty | 3,100,000 | San Jose Del Monte, Bulacan |
| Emmy 4 - Townhouse End Unit | Eminenza Residences | Metrostar Realty | 3,100,000 | San Jose Del Monte, Bulacan |
| Emmy 2 - Townhouse End Unit | Eminenza Residences | Metrostar Realty | 3,900,000 | San Jose Del Monte, Bulacan |