Moldex Residences Valenzuela - Preselling Condominium
Premium project of Moldex in Paso de Blas Valenzuela Metro Manila
Moldex Residences Valenzuela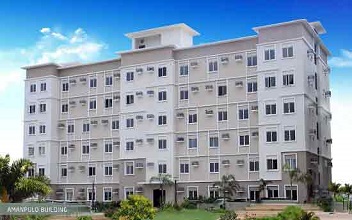 Project Type : Condominium
Listing Type : Preselling
Developer Name : Moldex
Units : Studio, 1 BR, 2 BR
Price: ₱ 1,800,000 & Up
Address : Along Maisan Road, Paso de Blas Exit,
Location : Valenzuela , Metro Manila PH Moldex Residences Valenzuela Moldex Moldex Residences Valenzuela Moldex Residences Valenzuela Moldex Moldex Residences Valenzuela Valenzuela
valenzuela.moldexresidences.com
A well-designed medium-rise residential community and a highly valuable location amidst the lush green and tender loving care of a natural environment, the Moldex Residences Valenzuela City is a stunning condo community in the heart of one of Metro Manila's most eloquent destinations.
Owned and developed by Moldex Realty Corporation, this condo for sale in Valenzuela City is an enchanting urban landscape inspired by a tropical resort ambiance, master-planned, well-organized, and impressively magnificent in every aspect. Molded from the finest Modern Contemporary architecture and shaped into an immaculate residential enclave, the Moldex Residences brings you closer to nature as well as the conveniences of an urban oasis. Set in a 31,904sqm of elevated prime land with 12 mid-rise residential buildings (each with 6-7 floors) arranged in clusters and located just 500 meters from the southbound lane of the NLEX, this well-manicured and resort-type community is also set to become the grand gateway view from afar and the new emerging important landmark in Valenzuela City.
The Moldex Residences Valenzuela City is located along Maysan Road corner I Miranda St., Brgy. Paso de Blas, Valenzuela City, Metro Manila. The MacArthur Highway and NLEX traverse the city and the last city in the metro on the north where the entry point to the rest of the Northern Luzon provinces starts. The major thoroughfares are also the transit points for private and public transport systems on their way to the northern provinces and back. This thriving community has its own commercial spaces, with two access roads and entry points all have gates and guardhouses, and the finest in amenities and facilities not easily found in most affordable housing communities. The presence of these major roads and wide secondary arterial roads make transacting business and traveling to and from the city for businessmen and residents a great relief away from the bottlenecks of the metropolis.
The Moldex Residences has for its immediate neighboring establishments the likes of Plastic City Industrial Park, W.L. Food Products, Valiant Paper Asia-Pacific Corp., Uratex Foam, Flexible Packaging Products Corp., St. Mary's Angel College of Valenzuela, Meycauayan College, St. Joseph School of Lawang Bato, Our Lady of Fatima University, Bethel Bible College, Pamantasan ng Lungsod ng Valenzuela, DICT- Valenzuela Campus, the Metro Ville Center, Iglesia Ni Cristo Bagbaguin, Meycauayn City Sports Complex, Paraiso Ni Baste (Baste's Paradise), Casino Resort, Bagbaguin Public Market, R. Lapid's Chicharon, SM Center Valenzuela, Robinsons Bank, Valenzuela Citicare Medical Center, Puregold Price Club, Malinta Market, Royal Mall, South Supermarket, and other major establishments and institutions in the immediate 2km radius of the site.
The Moldex Residences is not your typical condo in Valenzuela City where residential units are designed just to put roofs on your head. This awesome condo community is more than just a shelter, it is a work of art and the units are innovative suites with high ceilings, large floor areas, earth hues exteriors and interiors, and other distinctive designs way too unique from other residential developments this side of Valenzuela. The units have sizes that range from 25 to 36sqm and come in Studio, 1-BR, and 2-BR units with large windows and enhances the entry of natural lights and air in every corner of the building.
Moldex Realty, Moldex Residences Valenzuela, Condo for Sale in Valenzuela City, Philippines. For price list, model house, floor plans, payment terms, CHAT LIVE with an agent 24x7. If you're looking to find Moldex Realty, Moldex Residences Valenzuela for Sale, then check here first. We have full details of Moldex Realty, Moldex Residences Valenzuela for Sale updated regularly. Everything you need to know about Moldex Realty, Moldex Residences Valenzuela Condo buying process, broken down into stages. Includes selecting a unit, choosing a payment plan and buying your dream home at the right price.
Popular Links
Moldex Residences Valenzuela
Moldex Residences Valenzuela Location
Moldex Residences Valenzuela For Rental Units
Moldex Residences Valenzuela Resale Units
Moldex Residences Valenzuela Pre-Selling Units
Moldex Residences Valenzuela Showroom
Moldex Residences Valenzuela Amenities
Moldex Residences Valenzuela Price
Moldex Residences Valenzuela Contact
Moldex Residences Valenzuela Moldex For Sale Price List

| Unit Name | Project Name | Developer | Price (₱) | Location |
| --- | --- | --- | --- | --- |
| Studio Unit | Moldex Residences Valenzuela | Moldex | 1,800,000 | Valenzuela, Metro Manila |
| 1 Bedroom | Moldex Residences Valenzuela | Moldex | 2,700,000 | Valenzuela, Metro Manila |
| 2 Bedroom | Moldex Residences Valenzuela | Moldex | 4,000,000 | Valenzuela, Metro Manila |