Bridgepointe Place - Preselling House & Lot
Premium project of P.A. Properties in Del Rosario San Fernando Pampanga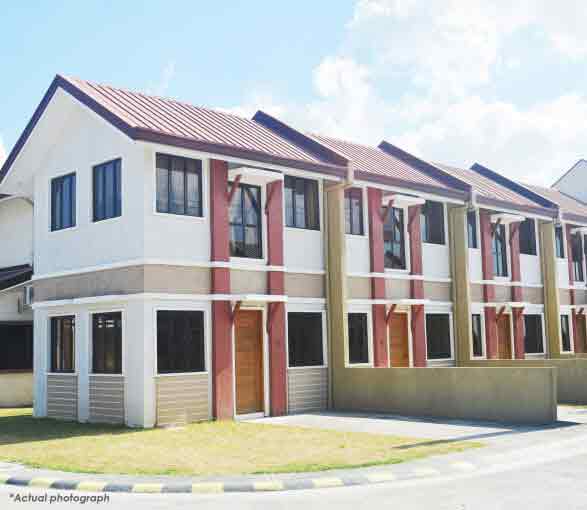 Project Type : House & Lot
Listing Type : Preselling
Developer Name : P.A. Properties
Units : House & Lot
Price: ₱ 705,000 & Up
Address : Brgy. del Rosario
Location : San Fernando , Pampanga PH Bridgepointe Place P.A. Properties Bridgepointe Place Bridgepointe Place P.A. Properties Bridgepointe Place San Fernando
https://www.bridgepointeplace.com
A suburban haven north of Manila is just unfolding, the Bridgepointe Place San Fernando takes you where an Eden of paradise is and complete with a hysteria of spacious greens and totally relaxing community living amid the glorious sight of the majestic Mt. Arayat National Park on its northeast horizon. Bridgepointe Place is classic yet set in a modern architectural themed community where everything goes brilliantly as PA Properties' had master-planned it. Primarily spread through 33-hectare of a sprawling land and made up of 3 phases, this residential development is one of the biggest in Central Luzon.
Bridgepointe Place is a township that will comprise of 3 similarly auspicious enclaves. The site is located in Brgy. Del Rosario, San Fernando City, Pampanga. The 1st phase, called Sandsfield (14-hectare) is an Asian inspired community, phase 2 is the Midori Garden (10-hectare), has a Japanese-themed architectural design while the 3rd phase is the Trillium Park (9-hectare), set in a contemporary modern architecture.Total house and lot units for all phases is 1,550 of equally elegant homes with promises of exclusivity and typically safe environment.
Bridgepointe Place is where space and nature are in abundance and its proximity to everything. The city of San Fernando is located in between Angeles City (less than 10km away) to the northwest and Metro Manila (less than 60km away) to the southeast. The Clark International Airport and Clark Free-port Zone are less than 20km from San Fernando to the northwest. Aside from being Central Luzon's leading agricultural processing center and a major rice-producing region, the city has also several multinational and local manufacturing plants. The city is also a great place for kids to study as major schools are located in this city, as well as quality hospitals and the finest shopping centers and many other establishments.
Popular Links
Bridgepointe Place
Bridgepointe Place Location
Bridgepointe Place For Rental Units
Bridgepointe Place Resale Units
Bridgepointe Place Pre-Selling Units
Bridgepointe Place Showroom
Bridgepointe Place Amenities
Bridgepointe Place Price
Bridgepointe Place Contact
Bridgepointe Place P.A. Properties For Sale Price List

| Unit Name | Project Name | Developer | Price (₱) | Location |
| --- | --- | --- | --- | --- |
| Jasmine Duplex | Bridgepointe Place | P.A. Properties | 705,000 | San Fernando, Pampanga |
| Daisy Duplex | Bridgepointe Place | P.A. Properties | 955,000 | San Fernando, Pampanga |
| Aster Studio Type | Bridgepointe Place | P.A. Properties | 1,020,000 | San Fernando, Pampanga |
| Iris Studio Type | Bridgepointe Place | P.A. Properties | 1,065,000 | San Fernando, Pampanga |
| Santana Townhouse | Bridgepointe Place | P.A. Properties | 1,495,000 | San Fernando, Pampanga |
| Natalya Bungalow | Bridgepointe Place | P.A. Properties | 1,655,400 | San Fernando, Pampanga |
| Sabina Single Detached | Bridgepointe Place | P.A. Properties | 2,555,000 | San Fernando, Pampanga |
| Gianna Single Detached | Bridgepointe Place | P.A. Properties | 2,836,400 | San Fernando, Pampanga |
| Vanna Single Detached | Bridgepointe Place | P.A. Properties | 3,405,000 | San Fernando, Pampanga |