St. Joseph Homes Calamba Phase 2 - Preselling Townhouse
Premium project of P.A. Properties in Brgy. Laguerta Calamba Laguna
St. Joseph Homes Calamba Phase 2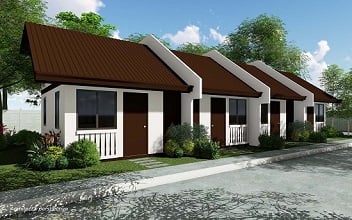 Project Type : Townhouse
Listing Type : Preselling
Developer Name : P.A. Properties
Units : Townhouses
Price: ₱ 1,100,000 & Up
Address : Brgy. Burol and Laguerta, Calamba City, Laguna
Location : Calamba , Laguna PH St. Joseph Homes Calamba Phase 2 P.A. Properties St. Joseph Homes Calamba Phase 2 St. Joseph Homes Calamba Phase 2 P.A. Properties St. Joseph Homes Calamba Phase 2 Calamba
https://stjosephcalamba.phproperty.com/
The St. Joseph Homes Phase 2 Calamba is a mesmerizing reprieve for those who are seeking a better life in Laguna. This enchanting house and lot community development in Calamba City is another P.A. Properties' affordable but quality residential project in the city. The property is just meters away from another P. A. Properties' well-loved subdivision, the St Joseph Springfield Calamba. But these two community development cater to different market segments.

The St Joseph Homes Phase 2 offers single-story townhouses (Marya) with lofted bedrooms, while Springfield comes with 2-story Townhouses (Yasmin) but both carry the signature P. A. Properties' quality home development. Furthermore, phase 2 of St Joseph Homes has two types of lot areas (the Regular housing units have 36sqm, while the End units have 54sqm of gross lot area). Consequently, this pristine community will offer you a bigger backyard, side yard, and front yard, so you can customize or modify your home as your family grows.

The St Joseph Homes Calamba Phase 2's location is chosen cleverly so you will live near Calamba City's economic and industrial zones, which the city is widely known for. You can build and nourish a livelihood here without going too far from home. Fortunately, as the location of St Joseph Homes is in one of Calamba's friendliest and nature-infused areas, you also ought to live close to educational, medical, commercial & leisure, religious, and some government institutions.

Everything is possible once you settle at the St Joseph Homes Phase 2 Calamba. Even your future is secured as much as you and your loved ones are safe inside the gated community of St Joseph Homes Calamba. So, make your reservation now and grab a piece of Calamba City through a haven at the St Joseph Homes Phase 2, P.A. Properties' well-designed horizontal community of the future!
St. Joseph Homes Calamba Phase 2 P.A. Properties For Sale Price List

| Unit Name | Project Name | Developer | Price (₱) | Location |
| --- | --- | --- | --- | --- |
| Marya | St. Joseph Homes Calamba Phase 2 | P.A. Properties | 1,100,000 | Calamba, Laguna |