Phirst Park Homes Tanza - Preselling House & Lot
Premium project of PHirst Park Homes in Tanauan Tanza Cavite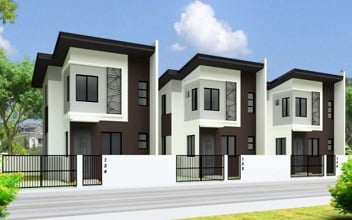 Project Type : House & Lot
Listing Type : Preselling
Developer Name : PHirst Park Homes
Units : Calista End, Calista Mid, Calista Pair, Unna - Single Attached.
Price: ₱ 2,000,000 & Up
Address : Governor's Drive, Tanza, Cavite
Location : Tanza , Cavite PH Phirst Park Homes Tanza PHirst Park Homes Phirst Park Homes Tanza Phirst Park Homes Tanza PHirst Park Homes Phirst Park Homes Tanza Tanza
https://www.phirstparkhomestanza.com
The PHirst Park Homes Tanza is a Century Properties offering. And you should never be intimated by the financial burden because this company offers one the lowest reservation fees, down payment, and the easiest payment schemes for ordinary Filipinos who are working hard just to make things easier. After all, owning an affordable but high-quality house and lot community south of Manila, should not be too complicated for ordinary Filipinos wanting to have more in life through inexpensive but completely reliable housing.
With more conceptive amenities compared to other residential communities in Southern Tagalog, the PHirst Park Homes Tanza has more unique features to offer. Swim and dip on your own swimming pool any time and enjoy the community's water play area. It also has an open-air cinema that you couldn't find in any other location. Even your pet dog (or cat) can frolic in the site's bark park (a park for walking your pets), while the family can bond and spend the weekend in the picnic lawn and skate park. The project's linear park is an awesome breathe to behold! And not only that, once the weekend vacation is over, you only have to wait in the PHirst Stop (waiting shed) for your shuttle service that will take you to work or your kids to school.
At the Phirst Park Homes Tanza, carefully planned expandable homes will take your minimal investment farther than you can expect!
Phirst Park Homes Tanza PHirst Park Homes For Sale Price List

| Unit Name | Project Name | Developer | Price (₱) | Location |
| --- | --- | --- | --- | --- |
| Calista Mid | Phirst Park Homes Tanza | PHirst Park Homes | 1,503,586 | Tanza, Cavite |
| Calista End | Phirst Park Homes Tanza | PHirst Park Homes | 2,067,445 | Tanza, Cavite |
| Unna - Single Attached | Phirst Park Homes Tanza | PHirst Park Homes | 2,630,070 | Tanza, Cavite |
| Calista Pair | Phirst Park Homes Tanza | PHirst Park Homes | 3,571,031 | Tanza, Cavite |