C.G. Brion Village - Preselling House & Lot
Premium project of St.Felisse Realty in San Lucas San Pablo Laguna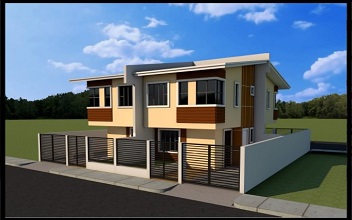 Project Type : House & Lot
Listing Type : Preselling
Developer Name : St.Felisse Realty
Units : House and Lot
Price: ₱ 1,400,000 & Up
Address : Brgy. San Lucas, San Pablo, Laguna
Location : San Pablo , Laguna PH C.G. Brion Village St.Felisse Realty C.G. Brion Village C.G. Brion Village St.Felisse Realty C.G. Brion Village San Pablo
https://www.brionvillage.com/
The C.G. Brion Village San Pablo Laguna is uniquely inseparable from the family. This distinct enclave just south of Manila is the newly emerging community that fits the modern family with diverse lifestyles. Owned, designed, and built by St. Felisse Realty & Development Corp., in partnerships with F&E Development Corp., this exclusive community offers the company's well-loved Saint Home Model Series that feature 2-story Townhouses and Quadruplexes (Inner & End Units) which can be paid through Pag-Ibig or via Bank Financing. The flexible payment options let every Filipino own their dream home in easy and very affordable monthly amortizations. The housing units have sizes ranging from 48 to 208sqm of lot area and a floor area ranging from 33 to 81sqm. The great news is, you can pick the right housing unit that fits your family's needs!

Experience the solemnity and brilliance of San Pablo City when you invest and opt to live in C.G. Brion Village San Pablo where you can find solace and comfort in your everyday living. San Pablo is known for its seven lakes located within the city premises which only prove that you live in a community where nature abounds. This will create a healthy living for the family as the air here is fresh and more relaxing. Go home to a place where everything is clean and lovely!

Furthermore, the cooler breeze around your new home at C.G. Brion Village reminds you that you are set in a place so pristine where three mountains surround your home. Moreover, C.G. Brion Village has amazing recreational amenities and functional facilities ever built by a company which only wants "to build a life and construct happiness".
C.G. Brion Village St.Felisse Realty For Sale Price List

| Unit Name | Project Name | Developer | Price (₱) | Location |
| --- | --- | --- | --- | --- |
| St. Timothy (Quadruplex) | C.G. Brion Village | St.Felisse Realty | 1,459,200 | San Lucas in San Pablo, Laguna |
| St. Matthew (Inner Unit) | C.G. Brion Village | St.Felisse Realty | 1,698,960 | San Lucas in San Pablo, Laguna |
| St. Luke (End Unit) | C.G. Brion Village | St.Felisse Realty | 1,846,560 | San Lucas in San Pablo, Laguna |
| St. James (Inner Unit) | C.G. Brion Village | St.Felisse Realty | 2,034,600 | San Lucas in San Pablo, Laguna |
| St. Mark (End Unit) | C.G. Brion Village | St.Felisse Realty | 2,182,200 | San Lucas in San Pablo, Laguna |
| St. John (Single Attached) | C.G. Brion Village | St.Felisse Realty | 2,819,150 | San Lucas in San Pablo, Laguna |
| St. Raphael (Single Attached) | C.G. Brion Village | St.Felisse Realty | 4,064,526 | San Lucas in San Pablo, Laguna |