Elisa Homes - Preselling Townhouse
Premium project of St.Felisse Realty in Molino IV Bacoor Cavite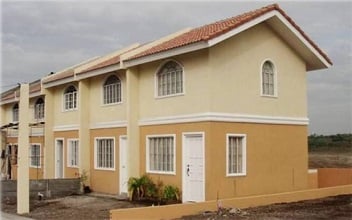 Project Type : Townhouse
Listing Type : Preselling
Developer Name : St.Felisse Realty
Units : Townhouse
Price: ₱ 1,989,088 & Up
Address : Molino 4, Bacoor, Cavite
Location : Bacoor , Cavite PH Elisa Homes St.Felisse Realty Elisa Homes Elisa Homes St.Felisse Realty Elisa Homes Bacoor
https://www.elisahomescavite.com/
A house and lot at The Elisa Homes Bacoor is a better alternative in buying a condo or renting out an apartment in Metro Manila while you are working in this area. A stunning home unit at the Elisa is a lifetime investment, not just for you, but for the whole family, and the next generations. The site sits in a place where public transport is available 24/7. In fact, your new home is just a tricycle ride from bus and jeepney terminals (like the Molino-Alabang UV Express Terminal, the Molino-Ayala Makati UV Express Terminal, and other PUV terminals) so going to any part of Makati, Taguig, and Manila, is easier and faster.

There are various upscale residential subdivisions surrounding the Elisa Homes Bacoor. Unfortunately, these high-end residential communities are well-above your means, as they are more expensive than Elisa's. Moreover, Elisa Homes' house design and available lot areas fairly exceed your expectations. The home units being offered at this charming community have almost the same quality from other high-end residential developments across Cavite.

Moreover, the City of Bacoor will become the terminus of the Manila Light Rail Transit System once its southern extension has been completed. This government project will let LRT-1 extends from Baclaran (Pasay City) to Brgy. Niog in Bacoor. The construction is expected to start in October 2018. Additionally, the groundbreaking for the LRT Line-1 (South Extension Project) was held on May 2017. The City of Bacoor will also be part of the proposed Cavite-Laguna Expressway (also known as Calax) of the Metro Pacific Tollways Corp. (MPTC). This firm will undertake the construction of Calax. With these infrastructure projects in the offing, expect travel time from Elisa Homes to Metro Manila (and vice versa) to decrease dramatically.
Elisa Homes St.Felisse Realty For Sale Price List

| Unit Name | Project Name | Developer | Price (₱) | Location |
| --- | --- | --- | --- | --- |
| Dahlia (Inner Unit) | Elisa Homes | St.Felisse Realty | 1,989,088 | Bacoor, Cavite |
| Canalily (End Unit) | Elisa Homes | St.Felisse Realty | 2,476,376 | Bacoor, Cavite |
| Pearl - Single Attached | Elisa Homes | St.Felisse Realty | 4,531,200 | Bacoor, Cavite |
| St. Michael - Single Attached | Elisa Homes | St.Felisse Realty | 4,569,984 | Bacoor, Cavite |
| Sapphire - Single Attached | Elisa Homes | St.Felisse Realty | 5,014,380 | Bacoor, Cavite |
| St. Raphael - Single Detached | Elisa Homes | St.Felisse Realty | 5,387,640 | Bacoor, Cavite |
| St. Jude - Single Attached | Elisa Homes | St.Felisse Realty | 5,625,600 | Bacoor, Cavite |
| Sto. Niño - Single Attached | Elisa Homes | St.Felisse Realty | 7,272,930 | Bacoor, Cavite |
| St. Peregrine - Single Attached | Elisa Homes | St.Felisse Realty | 7,604,760 | Bacoor, Cavite |