Suntrust Cyberville - Preselling House & Lot
Premium project of Suntrust in Sabang Dasmarinas Cavite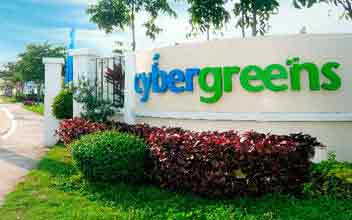 Project Type : House & Lot
Listing Type : Preselling
Developer Name : Suntrust
Units : Lot
Price: ₱ 1,065,300 & Up
Address : Sabang, Dasmarinas Cavite
Location : Dasmarinas , Cavite PH Suntrust Cyberville Suntrust Suntrust Cyberville Suntrust Cyberville Suntrust Suntrust Cyberville Dasmarinas
https://www.suntrustcyberville.com/
Suntrust Cyberville is a house and lot residential property developed by Suntrust located in one of the best City in Cavite when it comes to economic activities. Dasmarinas is also considered as one of the most accessible places in Cavite. Suntrust Cyberville is located in Sabang Dasmarinas, Cavite. It is close to different business and commercial establishments, some of them include Golden Mile Business Park, Cavite First Industrial estate, De la Salle University, immaculate concept Academy, Robinsons Mall Dasmarinas, SM Bacoor, Walter Mart, and much more.

The development is with a landscaped entrance, perimeter fence, and a 24-hour security with CCTV system for the protection of the residents. The residents can now feel safe and secure in their homes. The residence also has a property management system that includes home maintenance and improvements. The development is equipped with a Gazebo that has a Wi-Fi access exclusive to residents. Suntrust Cyberville is also with Children's playground where the kids in the area can have fun and socialize in a controlled and secure environment. Other amenities in the development include a basketball court, multi-purpose hall, and a jogging path.
Suntrust offers different unit types to match the various tastes of families and home buyers. The house models in the residences include Aeon Duplex, Zoe Duplex, Aeon SD or Combined Complete, Zoe Combined Basic, Leia Premium Complete combined, Leia Premium Complete mixed, Leia Standard (two story duplex), and Leia premium. The size of the units ranges from 60 SQM to 160 SQM, and they cost about Php 0.98 M to Php 2.7 M.
Popular Links
Suntrust Cyberville
Suntrust Cyberville Location
Suntrust Cyberville For Rental Units
Suntrust Cyberville Resale Units
Suntrust Cyberville Pre-Selling Units
Suntrust Cyberville Showroom
Suntrust Cyberville Amenities
Suntrust Cyberville Price
Suntrust Cyberville Contact
Suntrust Cyberville Suntrust For Sale Price List

| Unit Name | Project Name | Developer | Price (₱) | Location |
| --- | --- | --- | --- | --- |
| Aeon Duplex Bare | Suntrust Cyberville | Suntrust | 1,065,300 | Dasmariñas, Cavite |
| Aeon Duplex Complete | Suntrust Cyberville | Suntrust | 1,166,530 | Dasmariñas, Cavite |
| Zoe Duplex Basic | Suntrust Cyberville | Suntrust | 1,291,080 | Dasmariñas, Cavite |
| Zoe Duplex Complete | Suntrust Cyberville | Suntrust | 1,467,570 | Dasmariñas, Cavite |
| Leia Standard 2 Storey Duplex | Suntrust Cyberville | Suntrust | 2,004,460 | Dasmariñas, Cavite |
| Aeon Combined Basic | Suntrust Cyberville | Suntrust | 2,129,540 | Dasmariñas, Cavite |
| Leia Premium 2 Storey Duplex | Suntrust Cyberville | Suntrust | 2,295,430 | Dasmariñas, Cavite |
| Aeon SD or Combined Complete | Suntrust Cyberville | Suntrust | 2,333,590 | Dasmariñas, Cavite |
| Zoe Combined Basic | Suntrust Cyberville | Suntrust | 2,580,040 | Dasmariñas, Cavite |
| Zoe SD or Combined Complete | Suntrust Cyberville | Suntrust | 2,933,550 | Dasmariñas, Cavite |
| Leia Premium Complete Combined | Suntrust Cyberville | Suntrust | 4,689,910 | Dasmariñas, Cavite |