Suntrust Verona - Preselling House & Lot
Premium project of Suntrust in Pooc I Silang Cavite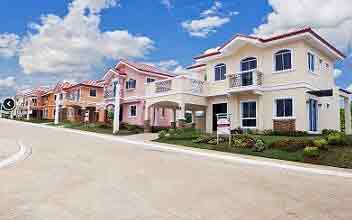 Project Type : House & Lot
Listing Type : Preselling
Developer Name : Suntrust
Units : Lot
Price: ₱ 4,500,000 & Up
Address : Brgy.Pook
Location : Silang , Cavite PH Suntrust Verona Suntrust Suntrust Verona Suntrust Verona Suntrust Suntrust Verona Silang
https://suntrustverona.phrealty.com
Suntrust Verona is a luxurious residential enclave developed by Suntrust in the city of Silang. The development was inspired by a famous artistic town in Italy, a place where the famous Shakespeare classic novel named "Romeo and Juliet" was set. The residence offers luxurious House and Lot units at an affordable price. The developer, Suntrust, is a well-respected real estate developer in the Philippines with experience and expertise.

Suntrust Verona is located at Sta. Rosa Tagaytay Road, Brgy. Pook, Silang, Cavite. The location is unrivaled with different spectacular settings as the view of Tagaytay on the south and Mt. Makiling on the east. The development has all the necessities of a modern family without all the noise, pollution, and heavy traffic. The Village is close to different famous schools, malls, hospitals, and other commercial areas. Some of them include AUP. Don Bosco, Robinsons Supermarket Tagaytay, Waltermart Sta Rosa, Target Mall, Laguna Technopark, and much more.

Suntrust Verona also features different amenities and facilities for the convenience of the resident. Some of them include a swimming pool, Italian-themed nature park, Italian bridleways, clock tower, basketball court, and much more.Suntrust Verona offers different unit types to match the various tastes of home buyers. Some of the house models in the residents include Mariella Standard, Mariella Premium, Gisella, Caterina, Orabella, Florienza Premium, Florienza Standard, Micaela, and Luciana. The units have lot area ranging from 88 SQM to 176 SQM and Floor area of range 63.5 SQM to 178.7 SQM. The units can be purchased at a price of Php 2.5M to Php 5.2M.
Popular Links
Suntrust Verona
Suntrust Verona Location
Suntrust Verona For Rental Units
Suntrust Verona Resale Units
Suntrust Verona Pre-Selling Units
Suntrust Verona Showroom
Suntrust Verona Amenities
Suntrust Verona Price
Suntrust Verona Contact
Suntrust Verona Suntrust For Sale Price List

| Unit Name | Project Name | Developer | Price (₱) | Location |
| --- | --- | --- | --- | --- |
| Mariella Standard | Suntrust Verona | Suntrust | 4,500,000 | Silang , Cavite |
| Mariella Premium | Suntrust Verona | Suntrust | 5,000,000 | Silang , Cavite |
| Florienza Standard | Suntrust Verona | Suntrust | 6,000,000 | Silang , Cavite |
| Florienza Premium | Suntrust Verona | Suntrust | 6,800,000 | Silang , Cavite |
| Gisella | Suntrust Verona | Suntrust | 8,000,000 | Silang , Cavite |
| Caterina | Suntrust Verona | Suntrust | 8,500,000 | Silang , Cavite |
| Orabella | Suntrust Verona | Suntrust | 9,000,000 | Silang , Cavite |
| Amadea | Suntrust Verona | Suntrust | 9,300,000 | Silang , Cavite |
| Luciana | Suntrust Verona | Suntrust | 9,500,000 | Silang , Cavite |
| Micaela | Suntrust Verona | Suntrust | 10,600,000 | Silang , Cavite |