The Pienza COHO - Preselling Condominium
Premium project of Vista Land in Panipuan Mexico Pampanga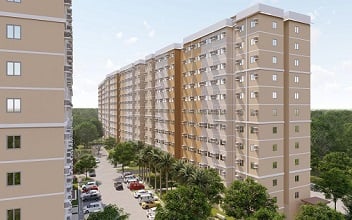 Project Type : Condominium
Listing Type : Preselling
Developer Name : Vista Land
Units : 1BR, 2 BR
Price: ₱ 2,785,000 & Up
Address : Brgy. Panipuan, Mexico, Pampanga
Location : Mexico , Pampanga PH The Pienza COHO Vista Land The Pienza COHO The Pienza COHO Vista Land The Pienza COHO Mexico
https://pienza.phproperty.com/
Vista Land's Pienza COHO Mexico Pampanga is one of the best investments in Pampanga, next to your family. But once you buy a condo unit at the Pienza, you already secured the future of your kids and family.
The Pienza COHO Mexico is a 6-building condominium-home development (COHO) revolutionized by Vista Land to give homeowners and investors the ideal vertical home in the countryside and have a perpetual investment that is low-risk (or none at all). Each building is only 12-story high and offers an average of 21 residential units per floor, one of the less dense condo occupations in the country. This Vista Land (the condo arm of Vista Land & Landscapes, Inc.) development is part of the company's P25 billion COHO projects in 25 locations across the Philippines. As the gateway to Central Luzon, Pampanga is now undergoing massive economic development, including the establishment of the Central Triangle.
The Central Triangle is poised to develop Pampanga's Aeropolis (airports), Ecopolis (environmental tourism, education, and natural heritage), Agropolis (where the farm and the city formed the center for food production), and Aquapolis (the waterfront development and marine food production). With these activities and future endeavors right at the doorstep of Pienza COHO, everything would come naturally, including the best investment of your life.
As Vista Land is setting the trend in vertical living without the high price tag, the Pienza COHO Pampanga offers the best alternative for families, OFWs, young professionals, and even foreigners who want a homey ambiance with a natural setting.
Furthermore, you can choose a unit that fits your family's needs with lots of breathing spaces and world-class amenities in the heart of Pampanga. You can choose among a well-planned One-bedroom unit or Two-bedroom unit at the Pienza COHO Mexico and make this home your gateway to prosperity and happiness!
The Pienza COHO Vista Land For Sale Price List

| Unit Name | Project Name | Developer | Price (₱) | Location |
| --- | --- | --- | --- | --- |
| 1 Bedroom - Community View | The Pienza COHO | Vista Land | 2,785,000 | Panipuan in Mexico, Pampanga |
| 1 Bedroom - Skyline View | The Pienza COHO | Vista Land | 2,950,000 | Panipuan in Mexico, Pampanga |
| 1 Bedroom - Skyline View | The Pienza COHO | Vista Land | 3,916,000 | Panipuan in Mexico, Pampanga |
| 2 Bedroom - Community View | The Pienza COHO | Vista Land | 4,101,000 | Panipuan in Mexico, Pampanga |